Madonna has no pal in Gwyneth Paltrow
Madonna n'a pas d'amie en Gwyneth Paltrow.

Madge has no pal in Gwyneth
Wednesday Aug 18
Madonna was infuriated when her former pal befriended her ex, baseball player Alex 'A-Rod' Rodriguez
Daily Mail
Published: 00:00 August 18, 2010
Gwyneth Paltrow's feud with former best friend Madonna shows no sign of abating.
The actress has infuriated the singer by striking up a friendship with Madge's ex-boyfriend, baseball player Alex 'A-Rod' Rodriguez by organising a day trip with A-Rod and his girlfriend Cameron Diaz.
A source said: "Madonna is mortally embarrassed about the A-Rod affair, she doesn't even like his name mentioned. When she found out Gwyneth was attempting to make friends with him, it was the last straw." A few weeks ago, Gwyneth invited Madge's ex-husband Guy Ritchie to dinner with new girlfriend Jacqui Ainsley.
Source: Gulf News.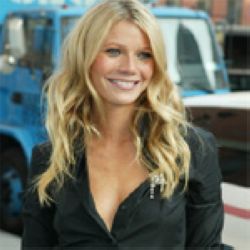 Gwyneth Paltrow