Madonna in London, Jesus Luz in Brazil on January 28, 2010
Madonna à Londres, Jesus Luz au Brésil le 28 janvier 2010.

Madonna's boyfriend Jesus Luz gets Into The Groove on his skateboard
By Chris Johnson
Last updated at 11:55 AM on 29th January 2010
Being in possession of a run of the mill skateboard would just not be cool enough if you're Madonna's boyfriend.
Which perhaps explains why her 22-year-old lover Jesus Luz has gone one better - and bought an electric one.
The Brazilian model was spotted on the four-wheel contraption yesterday, riding around Rio De Janeiro's Ipanema Beach.
But while sporty Luz was looking more youthful than ever in his graphic shorts and muscle-baring black vest, Madonna was looking a little puffy-faced back in London.
The singer, 51, emerged from the Locanda Locatelli restaurant last night with her face looking fuller than usual - and almost entirely wrinkle-free, raising questions as to whether she has had some retouching done.
At last year's Oscars in March Madonna managed to look incredibly youthful, having thought to have had a new procedure done 'the ribbon lift'.
The 30-minute treatment, which is available at Beverly Hills clinics for around $6,000 (£4,300), uses a dissolvable ribbon implant to lift neck tissues through a short incision around the earlobe.
It was suggested by experts at the time that Madonna could have been showing telltale signs of the procedure in a photograph taken in the previous month when she was pictured with a very red face.
She also shaved off the years last night as she showed off her legs dressed in an incredibly short skirt, teamed with a pair of sexy studded Stella McCartney boots.
Meanwhile, a care-free Luz put his balance and core strenght to the test on his electric skateboard.
It is powered by a battery and controlled by a hand-held remote control which enables the user to adjust the speed.
Made by Brazilian firm Electroline, the skateboard costs up to £1,660 ($2,690) and has a top speed of 22mph (35kmh).
Once powered up it can be used for up to 1hr 30 mins before it needs recharging.
Luz, who is also a DJ-ing in Brazil alongside his modelling duties, teamed his casual look with sunglasses and listened to music through his headphones as he wheeled around.
Perhaps he was listening to some soundtracks by his cougar girlfriend.
Source: Mail Online.

Read also: Madonna casts Vera Farmiga for ''W.E.'', goes to London to meet actors


Lire aussi: Madonna prend Vera Farmiga pour "W.E." et va à Londres pour rencontrer des acteurs.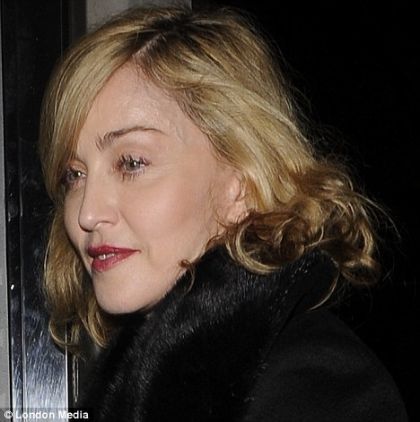 Wrinke-free: Madonna was spotted leaving a London restaurant with a puffy face, raising questions as to whether she has had cosmetic work done.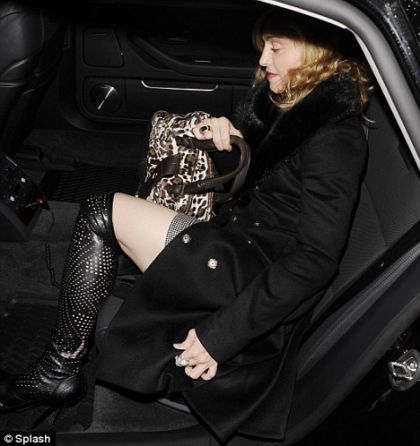 The singer shaved off the years by wearing a short skirt and studded knee-high boots by Stella McCartney.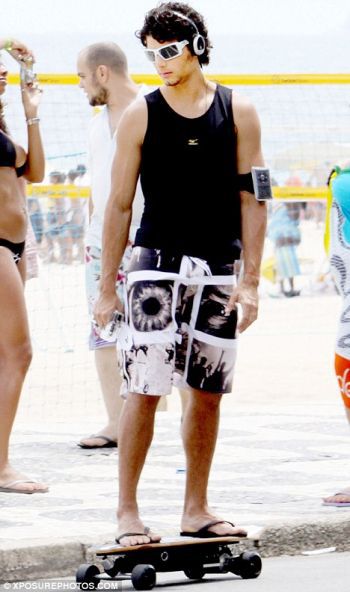 Hopping on: Jesus Luz puts his balance to the test on an electric skateboard at Ipanema Beach in Rio De Janeiro yesterday.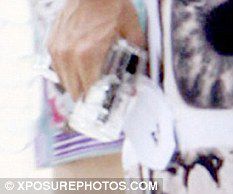 The device is controlled by a hand-held remote control.





Job done: Luz picks up the skateboard after his session on the wheels.