Madonna in Peter Anderson's new exhibition in London, Sept. 1-26, 2010
Madonna dans la nouvelle exposition de Peter Anderson à Londres, 1-26 sept. 2010.

Celebrity portraits of Mick Jagger and Madonna feature in new exhibition
By Annamarie Gregory
Wednesday, 1 September 2010
An photography exhibition starting tomorrow is set to show portraits of many household names including Madonna, Mick Jagger and RunDMC.
Then and There, Here and Now is an exhibition hosting the works of photographer Peter Anderson. It will reveal a collection of black and white portraits taken when he was staff photographer at NME in the 1980s.
The spontaneous shots reveal the sheer vitality of an era when music, fashion and politics first collided – a rarely-seen alternative 80s.
Sold alongside works by Warhol, Basquiat and Banksy, Anderson's work reflects what is now called 'Urban Art'.
Then and There, Here and Now, 1-26 September, The Book Club, 100 Leonard Street, London.
Celebrity portraits in new exhibition 'Then and There, Here and Now' by Peter Anderson:
'Madonna', Soho 1983
'Madonna', Soho 1983
'Mick Jagger', La Beat Route, Soho 1982
'John Lydon', Notting Hill 1986
'Wendy O'Williams', San Francisco 1980
'Sound System', Notting Hill 1983
'Henry Rollins', Normandy 1988
'Jam Master Jay', Berlin 1987
'Tanfastic', 42nd St NYC 1980
The Stone Roses
'Rick Rubin', Hollywood 1989
'Marvin Gaye', West Hollywood 1983
'Run DMC', Berlin 1987
'Bono', Madrid 1986
'B-Boy', 42nd St. NYC 1980
'Iggy Pop', Mayfair 1986
'Joe Strummer', Shoreditch 1986
'Metalica', NYE 1987
Source: The Independent.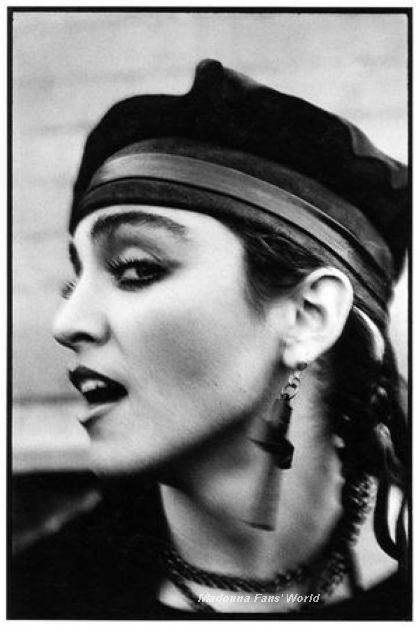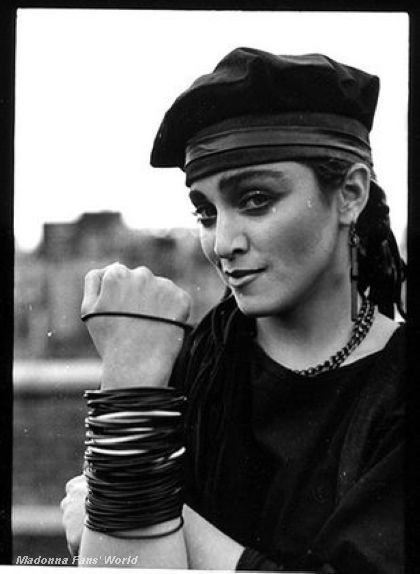 'Madonna', Soho 1983
Photos: Peter Anderson.