Madonna leaves London for New York on January 29, 2010
Madonna quitte Londres pour New York le 29 janvier 2010.

Friday, January 29, 2010
Madonna Jets Off to the Big Apple
Ready to head back to the States, Madonna was spotted catching a flight from London's Heathrow Airport en route to New York City on Friday (January 29).
Prior to jetting off, the Material Girl spent the previous evening enjoying an intimate meal with friends at Locanda Locatelli restaurant.
Meanwhile, Madge was just recently named to a decade's best list for her MTV Video Music Awards liplock with Britney Spears in 2003.
On the Best Kiss of the Decade poll, Tobey Maguire puckering up with Kirsten Dunst in "Spider-Man" came in second while Heath Ledger and Jake Gyllenhaal's "Brokeback Mountain" action was named third.
Source: Celebrity Gossip.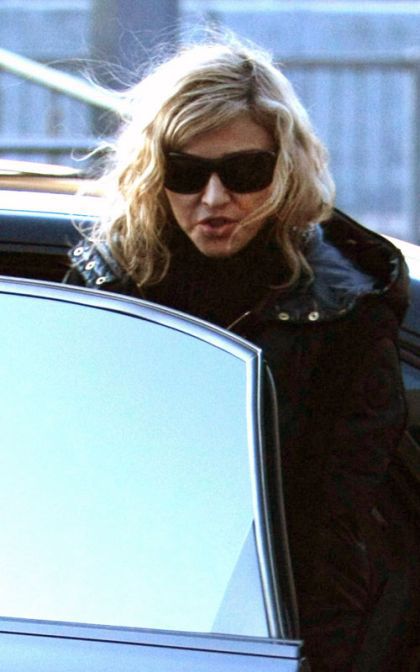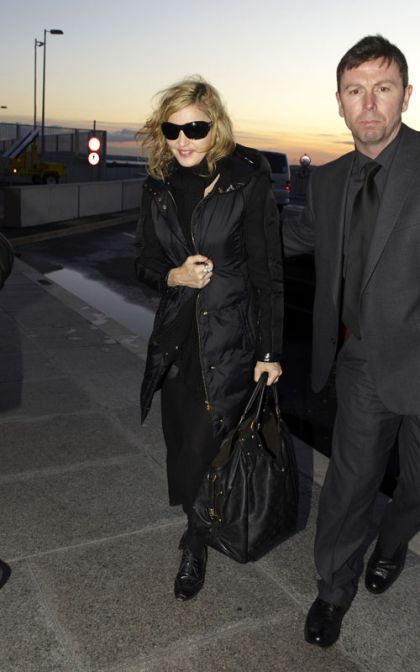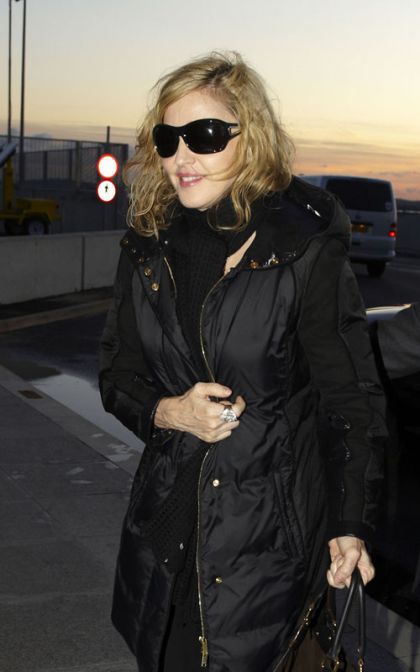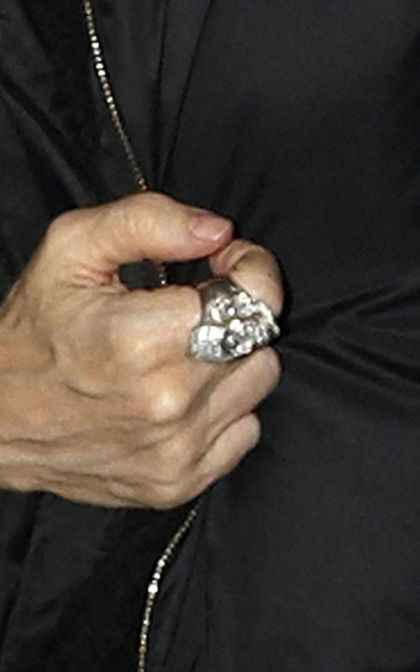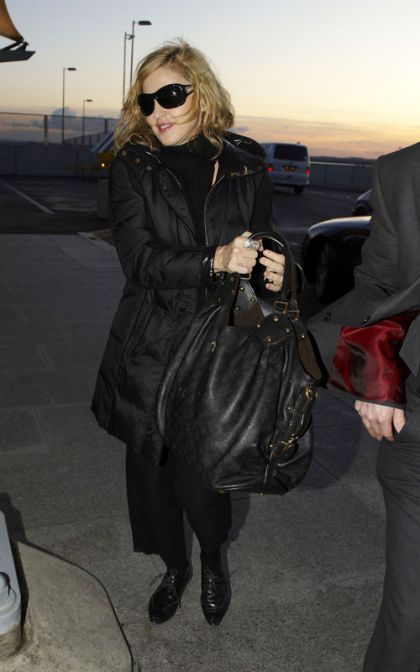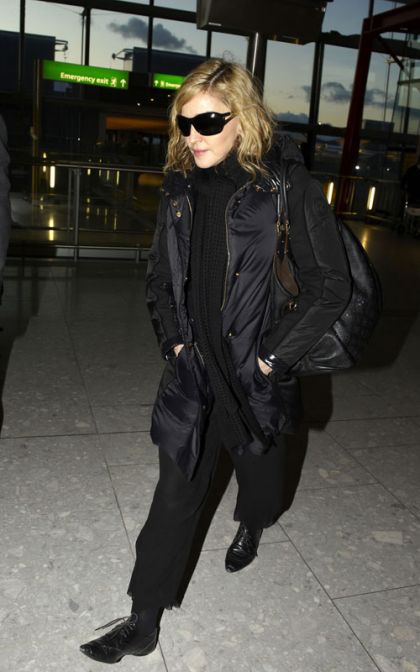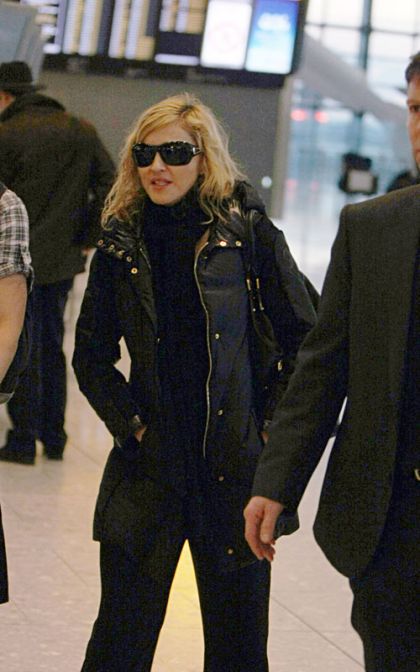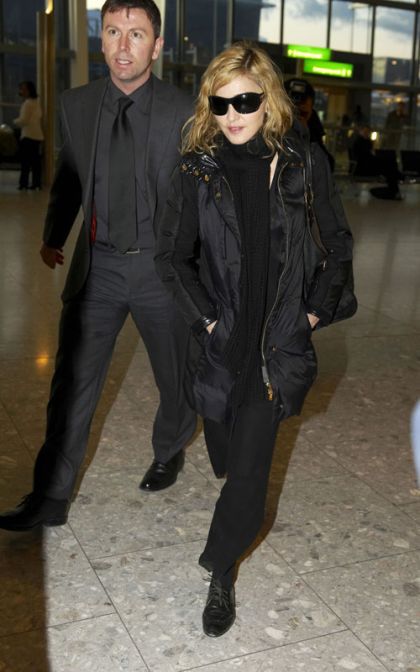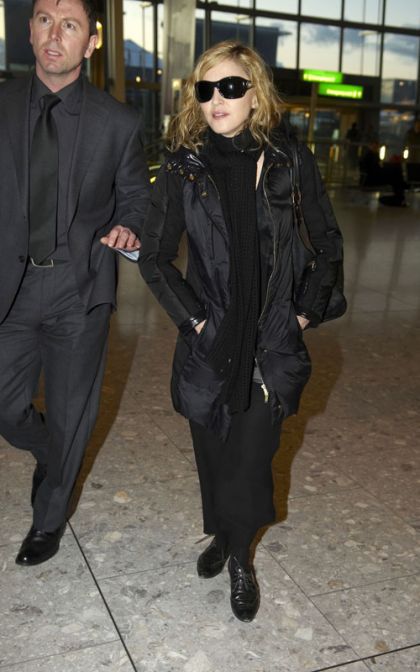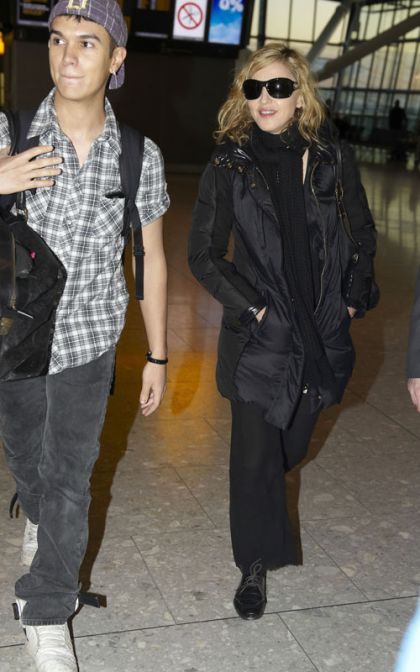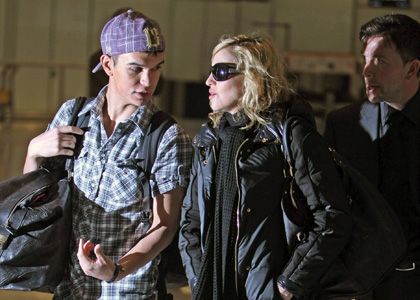 Madonna at Heathrow (January 29).
Photos: FlynetOnline.