Madonna leaving London nightclub Runway with a Tropic Duke hat
Madonna quittant la boîte de nuit Runway à Londres avec un chapeau Tropic Duke.

Madonna's hat: Where to find the latest celebrity looks
By Kate Melhuish
Last updated at 9:48 AM on 15th April 2010
MADONNA'S HAT
Madonna made a quiet exit from London nightclub Runway with boyfriend Jesus when she was snapped by paparazzi, hiding her face with one of her many Kangol hats.
The Tropic Duke is a snip at £25 (01946 818350) - but if it's a real bargain you want, try a Primark imitation for just £8.
Source: Mail Online.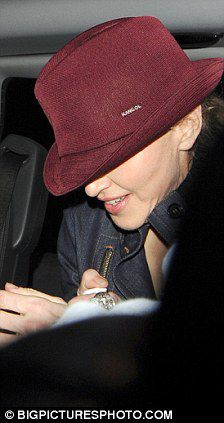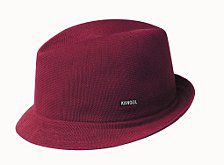 Get the look: Madonna's hat by Kangol is a snip at £25.