Madonna leaving set of 'W.E.' at Club Quarters, London - July 26, 2010
Madonna quittant le plateau de tournage de "W.E." au Club Quarters à Londres le 26 juillet 2010.

Madonna's Late Night in London
Tuesday, July 27, 2010
Posted by GossipCenter at 7:36 am
Hollywood Gossip
She's always up to something, and last night (July 26) Madonna was spotted out and about in London, England.
The "Music" songstress made her exit from Club Quarters where she is filming scenes for her new film "W.E." in which she takes the role of director.
In related news, Madge has been working overtime to promote her daughter Lourdes' new fashion line Material Girl.
Madonna told press, "She's been to enough photo sessions, video shoots and seen me put my tours together to have developed a great eye. She's worked in the wardrobe department on some of my tours."
Source: Celebrity-gossip.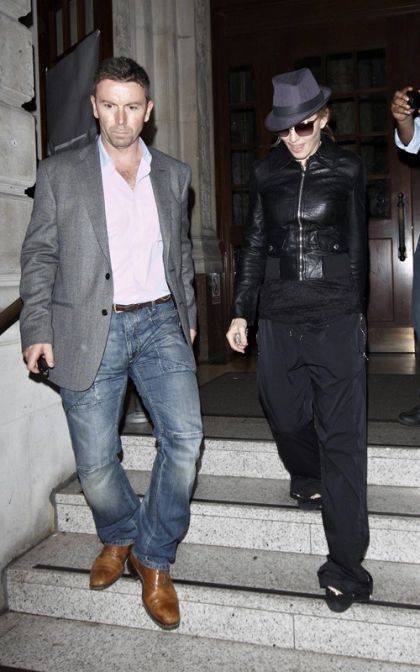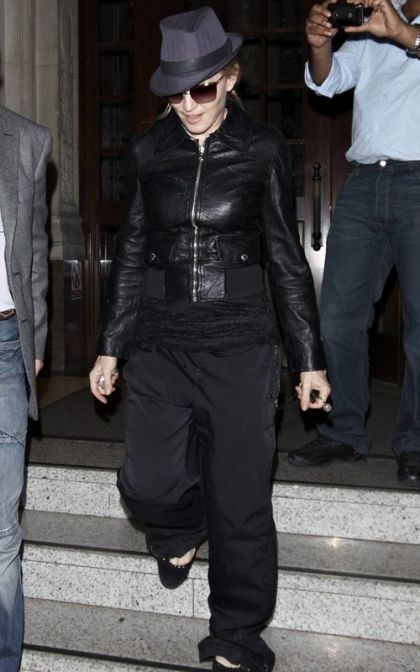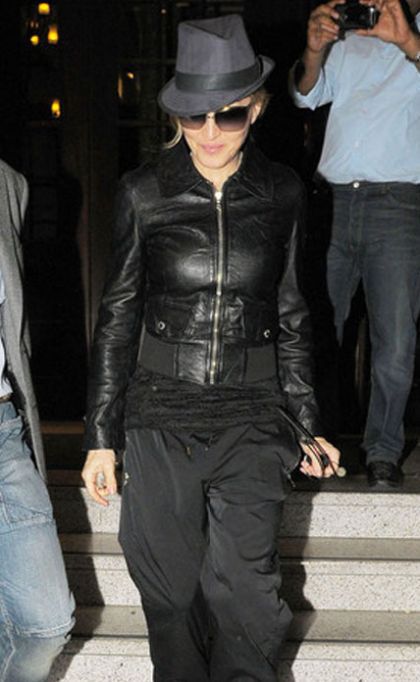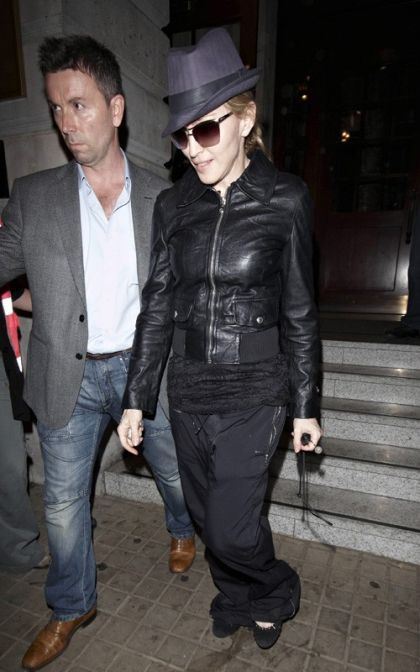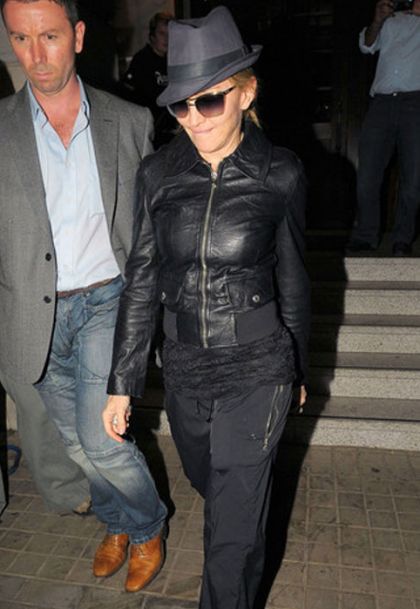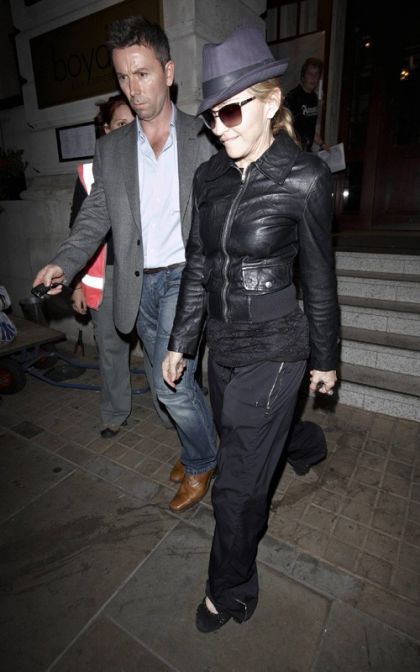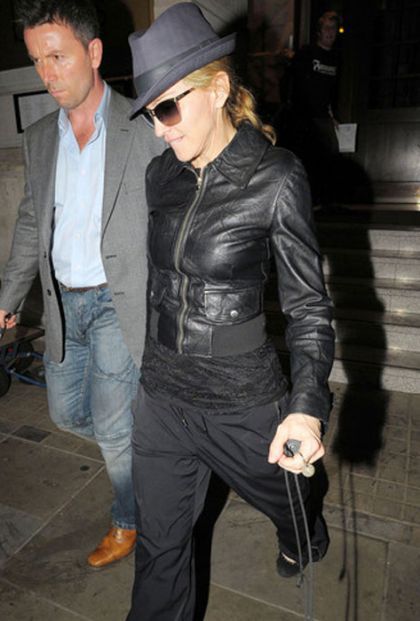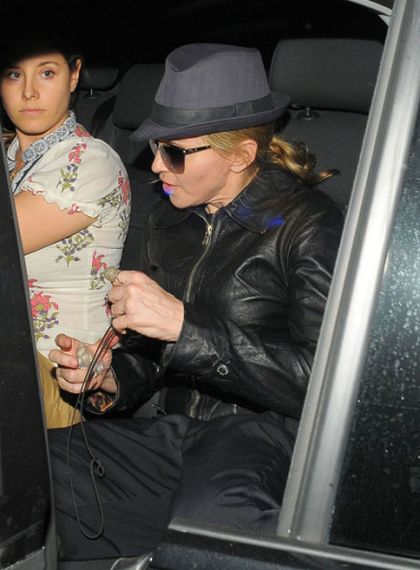 Madonna out at Quarters in London - July 26, 2010.
Photos: INF Daily.