Madonna - MDNA Tour: Jack Lang on Olympia show: ''A great artist MUST give more''

Madonna - MDNA Tour: Jack Lang sur le concert à l'Olympia: "Une grande artiste doit donner plus".

Madonna - MDNA 2012 World Tour
L'Olympia in Paris, France - July 26, 2012

French politician Jack Lang was France's Minister of Culture twice and France's Minister of Education also twice.
In 1981, while Minister of Culture, he created the "Fête de la Musique", a massive celebration of music held on June 21 each year, which takes place around the world now.
He attented Madonna's show at L'Olympia in Paris, France on July 26, 2012.

Homme politique français, Jack Lang a été Ministre de la Culture de la France deux fois et Ministre de l'Education de la France également deux fois.
En 1981, alors Ministre de la Culture, il a crée la "Fête de la Musique", une célébration énorme de la musique qui a lieu le 21 juin chaque année, qui se déroule maintenant dans le monde entier.
Il a assisté au concert de Madonna à L'Olympia à Paris, France le 26 juillet 2012.

From Le Parisien/Aujourd'hui en France and Pipole:

« Une grande artiste doit donner plus »
JACK LANG invité au concert
ALAIN PIROT | Publié le 28.07.2012, 07h00
Il faisait partie des invités venus pour voir la Madone à l'Olympia. Joint hier, Jack Lang, ancien ministre de la Culture, est encore « estomaqué par l'attitude de la chanteuse ».

Jack Lang remonté contre Madonna
Publié le : 29 07 2012 Dans Actualités
Jack Lang s'est emporté contre Madonna, très critiquée suite à son bref concert à l'Olympia. Le show n'a en effet duré qu'une cinquantaine de minutes.
« Quand je me souviens du visage de ces gens, malheureux, alors que certains n'ont pas hésité à dépenser des sommes folles pour venir, je suis profondément peiné. », déclare l'ancien ministre dans les pages du « Parisien ».
S'il est déçu par le temps passé par la reine de la pop sur scène, l'ancien ministre de la culture reconnait cependant avoir été impressionné par sa « performance, la maîtrise de son corps notamment, l'amour des fans envers leur idole ».
«Mais alors cette sortie, au bout de 45 minutes, sans crier gare, nous a abasourdis, mon épouse et moi. Un artiste doit saluer son public. Et on m'avait assuré que son spectacle devait durer une heure trente», regrette Jack Lang, ravi tout de même du discours de la chanteuse qui a vanté « la générosité et l'amour ».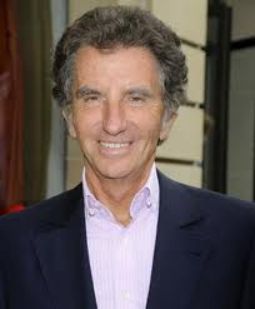 Jack Lang