Madonna reveals her fascination with Wallis Simpson
Madonna révèle sa fascination pour Wallis Simpson.

From Mirror:

WE director Madonna reveals her fascination with Wallis Simpson
by Deirdre O'Brien, Sunday Mirror 22/01/2012
She knows all about living life in front of the cameras.
So when it came to making a film about the most famous woman of her era, Madonna was the perfect fit.
The pop star turned film director poured her heart and soul into W.E. – which tells the story of divorcee Wallis Simpson and her scandalous love for King Edward VIII.
Madonna is fascinated by Mrs Simpson, played by Brit star Andrea Riseborough, ­posing here in a fashion shoot with her director.
"The movie is all about the cult of ­celebrity," says Madonna. "Wallis Simpson became ­famous by default. People couldn't understand how she won the heart of a king.
"She wasn't conventionally pretty, was divorced and couldn't have ­children... what did she have to offer? I was once told a Japanese phrase for women past the marrying age – 'stale cake'."
At 53 Madonna increasingly comes across such prejudice ­herself. "Whenever someone writes anything about me, my age is right after my name," the mum-of-four says. "When you put someone's age down, you're ­limiting them."
Not that ­Madonna sets ­herself any limits – her current ­boyfriend, French break-dancer ­Brahim Zaibat, is just 24.
- Read the full story at www.harpersbazaar.com/madonna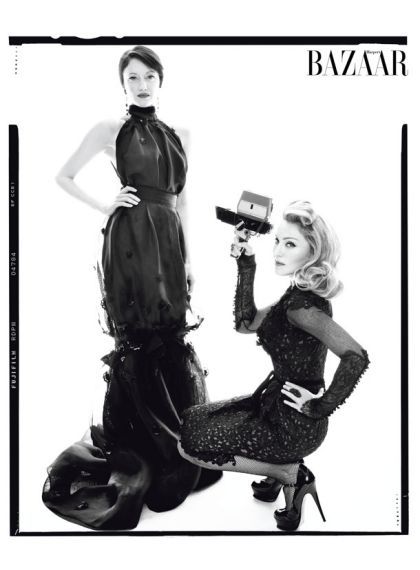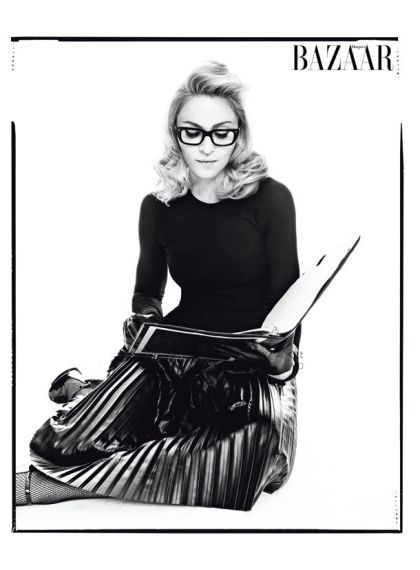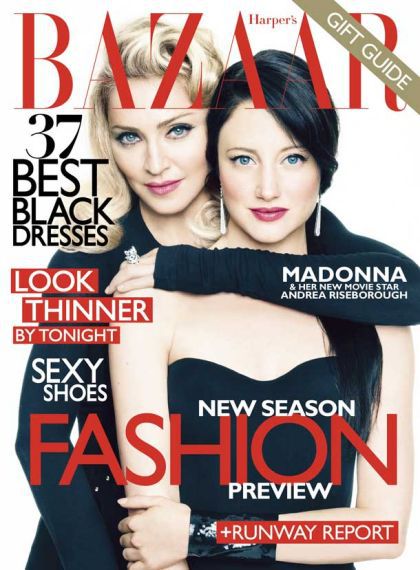 Madonna in US magazine "Harper's Bazaar".
Photos: Harper's Bazaar.