Madonna's Birthday Party at Shoreditch House - London, August 14, 2010
La fête d'anniversaire de Madonna à Shoreditch House - Londres, 14 août 2010.

PHOTOS: Madonna Has An Early Birthday Party In London
Posted on Aug 14, 2010 @ 11:40AM
Madonna turns 52 on Monday and she got a head start on the celebration at a trendy London club Saturday night, RadarOnline.com has learned.
Madonna, her daughter Lourdes and toyboy bf Jesus Luz were all spotted going into Shoreditch House in East London.
The Material Girl was carrying a large gold crucifix as a fashion statement.
We're guessing Sofia Vergara, who called Madonna a "freak" because of her plastic surgery, is not on the guest list.
Source: RadarOnline.

A youthful-looking Madonna shimmies in silver as she celebrates her 52nd birthday three days early with a party in London
By Georgina Littlejohn
Last updated at 9:08 AM on 15th August 2010
She's always been one who is keen to turn back the hands of time and try anything to cling on to her youth.
And as these pictures prove, Madonna may be turning 52 on Tuesday but she'd give a woman half her age a run for their money in the youthful stakes.
Two days before her birthday, the pop star arrived for an early celebration at London's trendy Shoreditch House last night looking youthful and sexy.
The Material Girl showed off a smooth, wrinkle-free face as she stepped out of her car looking very glamorous in a tight-fitting silver dress.
And while she may be dedicated to Kabbalah, the system of thought concerned with the mystical aspect of Rabbanic Judaism, she will always be a Catholic girl at heart.
Madonna accessorised her outfit with a crucifix necklace and she carried a gold crucifix in her hand which she held against her black clutch bag.
She was accompanied to the party by her 13-year-old daughter Lourdes.
Lourdes looked even more like her mother did when she was younger as she showed off an outfit of a black mini skirt, boots and a black leather jacket.
Her long dark hair loose round her shoulders, she followed her mother's lead and also accessorised her outfit with crucifixes, although hers were on chains round her neck.
Also attending was Madonna's Brazilian toyboy boyfriend Jesus Luz, 23, who had been spotted leaving the venue earlier that day.
He looked scruffy in a beanie hat, leather hat and trainers but scrubbed up nicely for his partner of 18 months and looked very smart at the party in black trousers and a shirt.
It is unclear whether this was an intimate gathering for a pre-celebration of Madonna's birthday or whether it was a huge party thrown in her honour as Shoreditch House would not comment about the bash to Mail Online last night.
It was only the birthday girl, Lourdes and Jesus captivating the flashbulbs as they arrived.
None of the star's A-lister friends appeared to be present at the celebration.
But strangely - and very randomly - comedian Paul Whitehouse, TV presenter Claudia Winkleman, Billie Piper and husband Laurence Fox may have been on the guest list as they were snapped arriving at Shoreditch House at the same time, and were more than happy to smile for the cameras.
Madonna celebrates her birthday tomorrow, an according to reports, she is throwing another party, but this one will also tie in with her son Rocco's birthday, after he turned 10 years old last Wednesday.
She is said to be throwing a Kings and Queens fancy dress party during the day tomorrow and is believed to be going as Henry VIII's second wife Anne Boleyn.
After the bash, which she has invited Rocco's school friends too, she and Jesus will go out to London club, Aura in Mayfair.
Source: Mail Online.
Madonna celebrates her birthday in London

Madonna arrives at trendy East London's Shoreditch House to celebrate her birthday on August 14, 2010.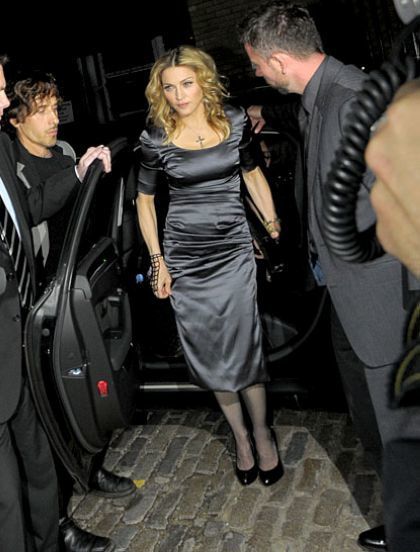 Madonna with Steven Klein (on the left)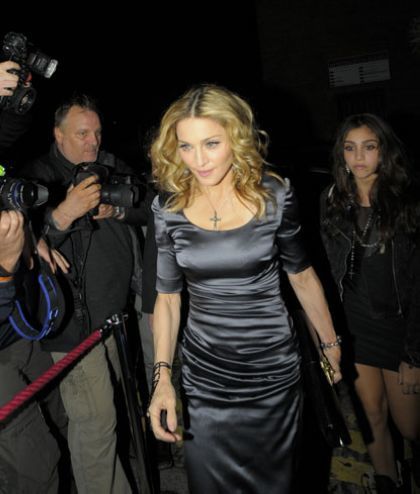 Madonna with Lourdes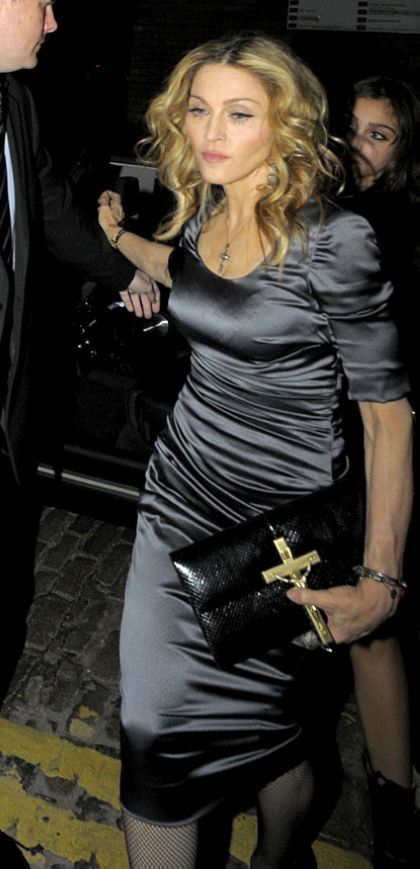 Raised a Catholic, but now dedicated to Kabbalah, Madonna showed her upbringing as she clutched a crucifix to her bag.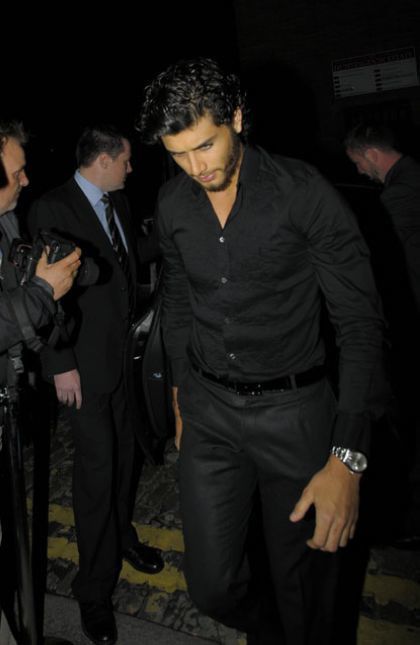 Jesus Luz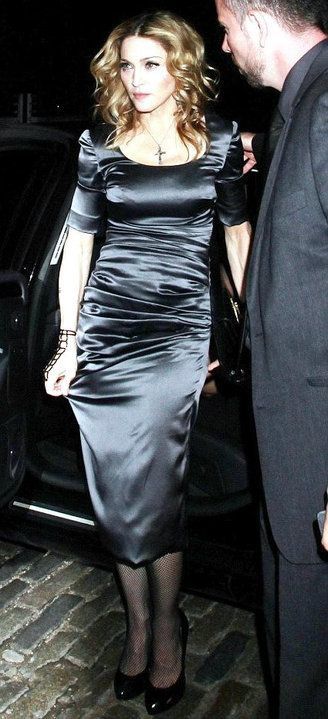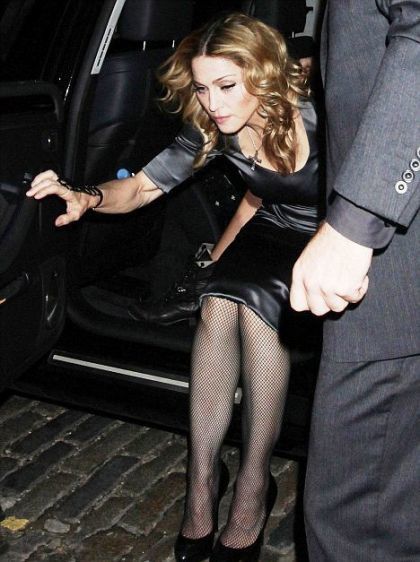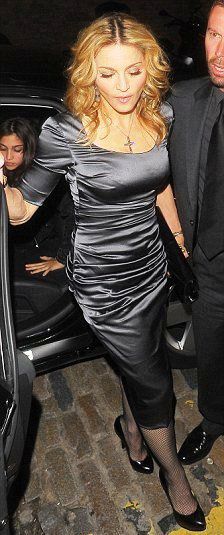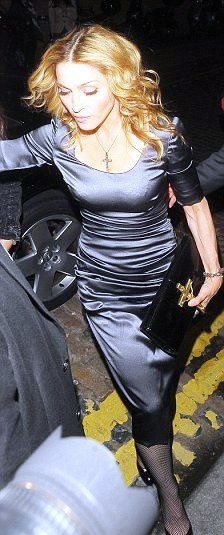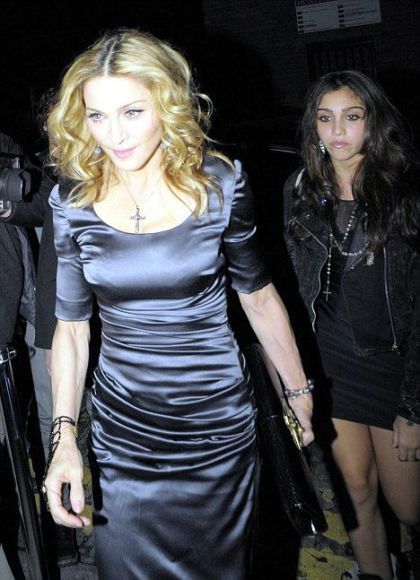 Madonna with Lourdes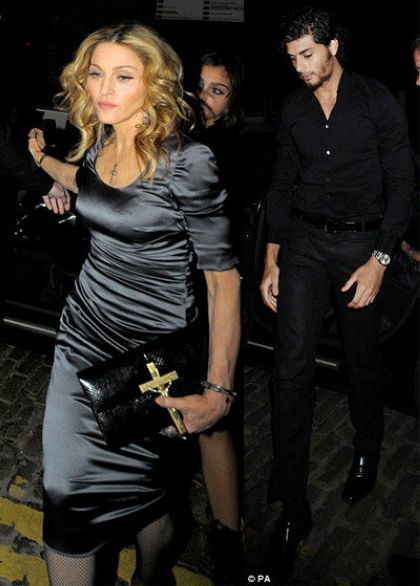 Madonna with Lourdes and Jesus Luz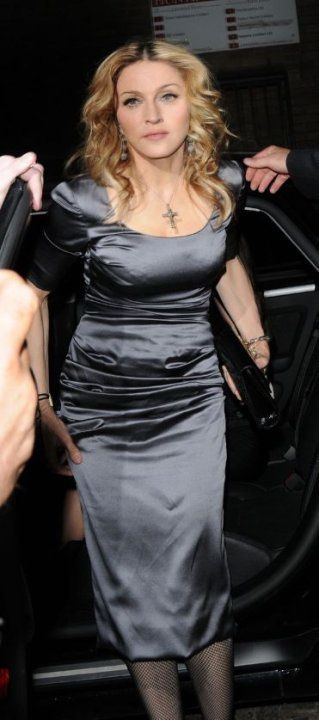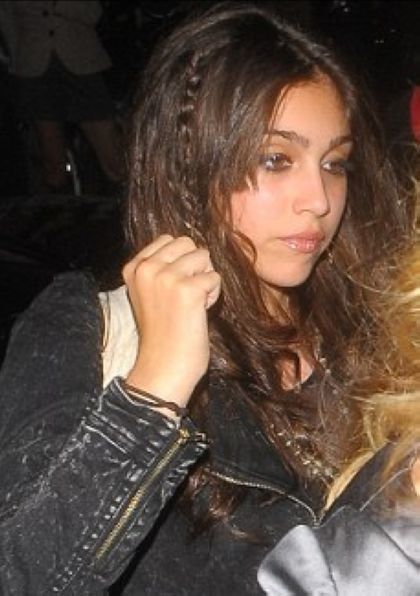 Lourdes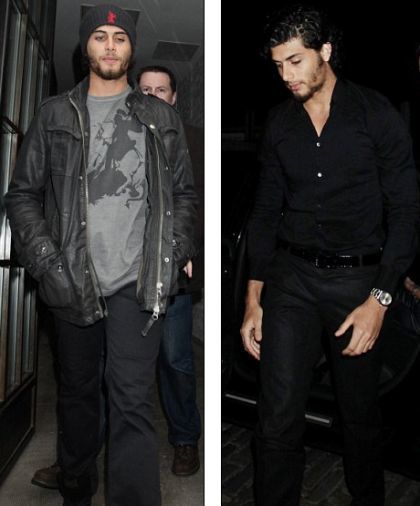 Before and after: Jesus Luz leaves Shoreditch House earlier today before heading home and smartening up for the party.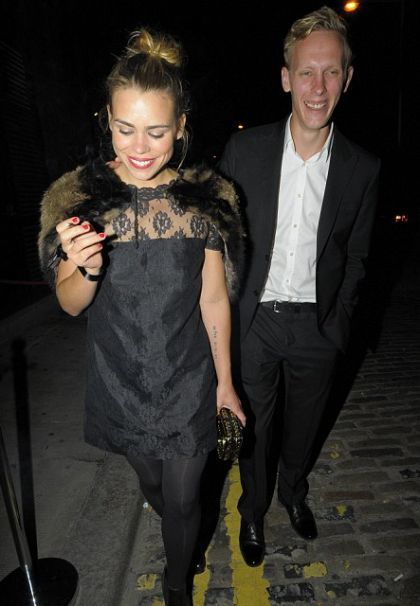 Billie Piper and Laurence Fox were all smiles as they left the bash.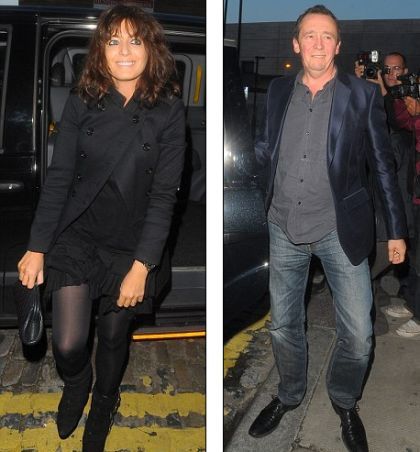 TV presenter Claudia Winkleman and comedian Paul Whitehouse arrive at Shoreditch House.
More pictures here:
Madonna's Birthday Party at Shoreditch House - London, August 14, 2010