Madonna's daughter Lourdes arriving with her driver at Kabbalah Centre
La fille de Madonna, Lourdes, arrivant avec son chauffeur au Centre de la Cabbale.

Madonna's Daughter Lourdes Sported With Chauffeur
Where Are Madonna And Her Baby Daddy???
Posted on April 4th, 2011 - By Bossip Staff
Is it just us…
Or is something mildly inappropriate about how cozy Madonna's daughter Lourdes is with her "chauffeur"?
Source: Bossip.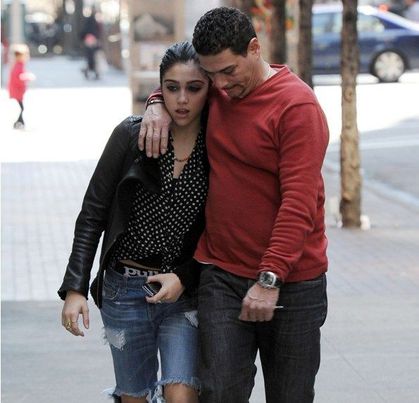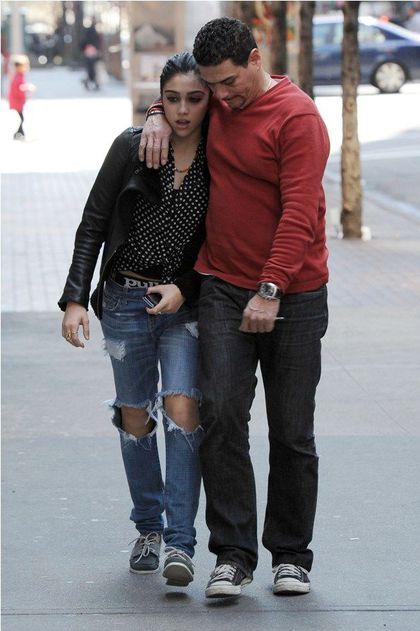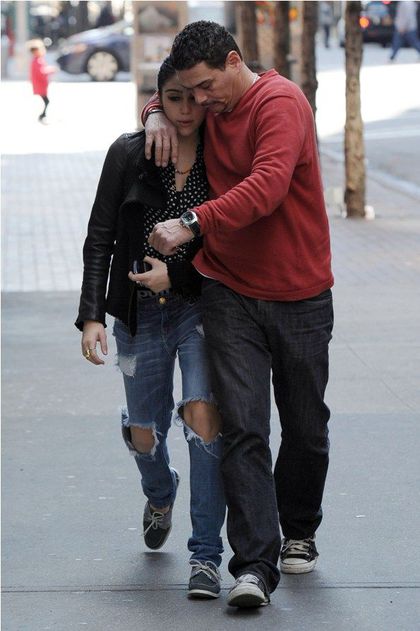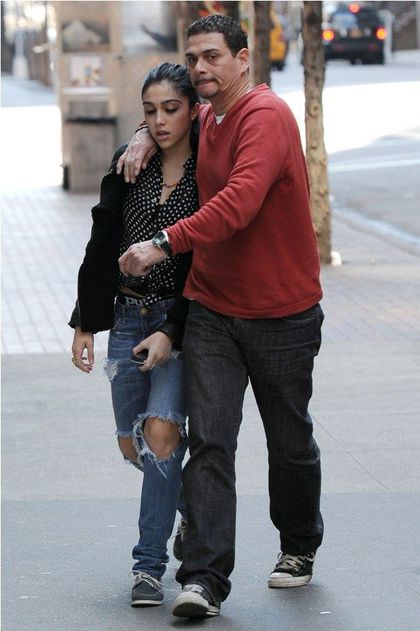 Lourdes arriving for her weekly Kabbalah session
Lourdes Leon keeps close to her driver as she's escorted into the Kabbalah Centre on Saturday April 2, 2011 in New York City.