Madonna's Daughter Lourdes On $11,000 A Week Pocket Money
La fille de Madonna, Lourdes, a 11 000 $ d'argent de poche par semaine.


Posted: 19th, January 2010
ANORAK'S man in LA with his nose in an Italian newspaper, says Madonna's kid Lourdes Leon, is minted, raking in $11k a week.
THE daughter of Madonna and Carlos Leon, has a reputation for having her fingers on the fashion pulse of the tween set. And if an Italian newspaper is to be believed, we now know how she affords to be among the best dressed 13-year-olds in the world.
La Repubblica claims that Lourdes scores an $11,000 a week allowance from Mamadonna.
There are also reports that Lourdes has recently introduced Mom to her first boyfriend, a guy named Carlo.
They reportedly met at New York's Kabbalah center.
Source: Anorak.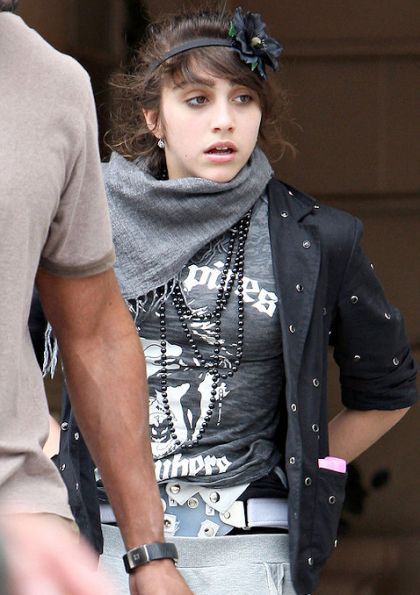 Lourdes