Madonna's ex Guy Ritchie plans to open his own brewery
Guy Ritchie, l'ex de Madonna, prévoit d'ouvrir sa propre brasserie.


By Toby Mcdonald and Kate Mansey 10/01/2010
Madonna's ex Guy Ritchie is opening a brewery and is even naming a pint after himself... the Bitta Ritchie.
The director of gangster movie Lock, Stock and Two Smoking Barrels already has his own pub, The Punch Bowl in London's Mayfair. Now Guy, 41, has decided to go one step further and brew his own beer.
As a first step Guy has registered a number of brews as trademarks. As well as Bitta Ritchie others in the pipe line include Punch Bowl Beers, Punch Bowl Ales and Ashcombe Ales, after the Wiltshire mansion he kept after his divorce from Madonna in January last year. In a £50million settlement, Ritchie also got the Punch Bowl - and a pub with the same name was the setting for a bare-knuckle fight in his new film Sherlock Holmes.
A spokesman for the Intellectual Property Office said: "The trademarks have appeared in the Trade Marks Journal."
Richard Taylor, of Ritchie's accountants MGR Media, said: "We can't comment on a client's business."
Source: Mirror.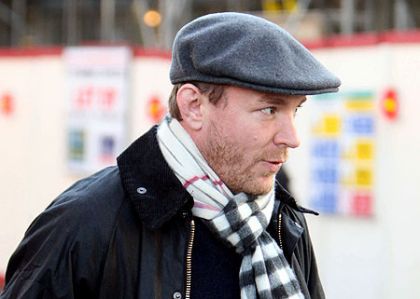 Guy Ritchie