Madonna's Lineless skincare range by Dr Fredric Brandt
La gamme de soin anti-rides de la peau de Madonna du Dr Fredric Brandt.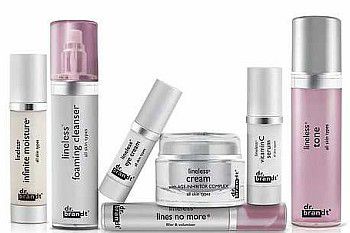 Doctor in the house
Thursday July 15, 2010
By SHEELA CHANDRAN
Get the doctor's expertise without having to fix an appointment.
SINGER Madonna purportedly swears by his Lineless skincare range while Tinseltown darlings Kelly Ripa, Emma Rossum and Lenny Kravitz are fans of his other skincare solutions. Now, celebrity dermatologist Dr Fredric Brandt's products have reached our shores, offering innovative solutions to skin concerns.
The products, named after the creator himself, combine over 20 years of the dermatologist's scientific knowledge and clinical expertise with active botanical ingredients.
Dr Brandt's passion for skincare started at the Memorial Sloan-Kettering Cancer Center in New York where he specialised in leukaemia research and treatment. There, he dedicated his studies to using natural elements (such as green tea, vitamins A and C) to fight cancer. These ingredients became the basis of his skincare line.
Using a unique mix of dermatological science and eastern botanicals, Dr Brandt created a range of cosmetic dermatology specialising in anti-ageing treatments.
While his name (and label) may not ring a bell here, Dr Brandt has garnered a huge following in New York and Miami where his clinics are based. Touted as the dermatologist that's "impossible to get an appointment with", he sees over 40 patients a day and his consultations are said to cost US$500 (RM1,617). That's not all – the waiting period to schedule an appointment is nothing less than three months.
Dr Brandt also helps those who want to look better but don't want to go through the pain of plastic surgery, by introducing them to Botox and collagen injections as well as his skincare products.
Apart from resolving patients' medical concerns, the doctor has published professional papers on dermatology and a book entitled Age-less: The Definitive Guide To Botox, Collagen, Lasers, Peels, And Other Solutions For Flawless Skin.
"His tagline is Take the doctor home with you and his products offer high-performance treatments minus the need for a prescription or doctor's appointment. They are good alternatives for patients who want to experience the in-office, cutting-edge technology in the comfort of their homes," said Cosmetic Dermatology Incorporated's (CDI) regional manager (Asia Pacific) Sylvianna Lee during the product launch in Kuala Lumpur recently. (CDI owns Dr Brandt's product development division.)
Lee explained that the products have been designed to repair and protect skin. The ranges which are available here are Pores No More, Lineless, Time Arrest, Blemishes No More and House Calls.
Pores No More helps tighten pores while controlling excess oil. The range combines salicyclic and glyolic acids with eijitsu rose. Its star product is the anti-ageing mattifying lotion, an oil-free moisturiser that refines pores and mattifies skin. It is claimed to delay signs of ageing by maintaining the skin stem cells' longevity and activity.
"The anti-ageing mattifying lotion balances, treats and hydrates skin. It is suitable for Asian women who must put up with our humid climate," said Lee, adding that there are plans to introduce Dr Brandt's whitening line next year.
Designed to minimise the appearance of fine lines and wrinkles, Lineless is for all skin types. Its ingredients include grapeseed, apple and tangerine leaf oil extracts, and green and white tea. Time Arrest is said to help lift, firm and restore sagging and ageing skin. Formulated with Dr Brandt's proprietary age-reversing platinum technology, it is claimed to counteract elasticity loss.
In a press release from Esplanade Avenue Sdn Bhd, the distributor for the products in Malaysia, Dr Brandt said that Time Arrest represents a quantum leap in the way active ingredients are delivered to the skin. Nano-particles provide direct contact with targeted problem areas to repair and restore the skin's structure.
Blemishes No More is created with Dr Brandt's technologically advanced blemish-fighting complex, Active Impurity Shield, which inhibits bacteria growth, and removes impurities and dead skin cells.
House Calls mimics the in-office procedures which Dr Brandt is reputed for. Suitable for all skin types, these technologically advanced delivery systems and high-potency botanical formulations deliver results in minimal time.
"Some of the brand's best-selling products include House Calls' Microdermabrasion which mimics in-office exfoliating treatments. Pores No More's Vacuum Cleanser is a blackhead extractor that helps eliminate the need for extraction tools. His most popular product, Pore Refiner, is the No.1 seller that minimises pores and eliminates shine instantly," said Lee.
Prices range from RM139 to RM599. Available at Kens Apothecary and Empire Gallery Shopping Centre in Subang Jaya, Selangor. For details, call 03-6203 5000 or browse drbrandtskincare.com.
Source: The Star.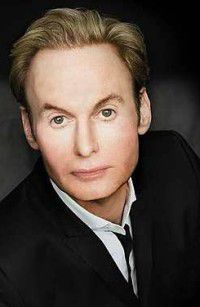 Celebrity dermatologist: Dr Fredric Brandt sees over 40 patients a day, and the waiting time to schedule an appointment is nothing less than three months.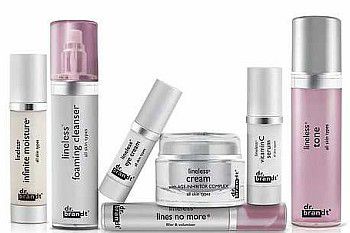 Dr Brandt's Lineless range helps to minimise the appearance of fine lines and wrinkles.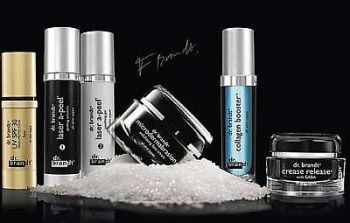 The House Calls range of technologically advanced skincare products that is claimed to deliver results in minimal time.