Madonna's song ''Beautiful Killer'' in tribute to Alain Delon in MDNA
Chanson de Madonna "Beautiful Killer" ("Beau Tueur") en hommage à Alain Delon dans le prochain album "MDNA".

Interview with Madonna in the Los Angeles Times:
Her high-stakes Indianapolis performance will serve as the launch for "Gimme All Your Lovin'," the first single off "MDNA." She's brought back two of her favorite collaborators for the album, producers William Orbit and Martin Solveig, and is working with new faces — the female rappers M.I.A. and Nicki Minaj.
One song on the album, "Beautiful Killer," is a tribute to French film star Alain Delon. "I've seen every movie Alain Delon's ever made," Madonna said. "He's so charismatic."

Read the full interview with Madonna in the Los Angeles Times here: Catching up with Madonna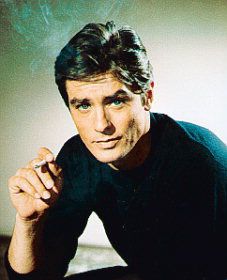 Alain Delon