Madonna says Sean Penn Has A "Fire Under His A*s" About Haiti
Madonna dit que Sean Penn a le "feu au c*l" au sujet d'Haïti.


By MusicRooms
04/05/2010
Sean visited the Caribbean island in January, shortly after it was devastated by an earthquake.
He was accompanied by 11 doctors and during his stay he launched a private Haiti relief organisation, explaining he was concerned people would forget about the country. Critics were quick to lash out at celebrities who made high-profile trips to the stricken nation, claiming they were more interested in boosting their image than assisting those in need, but Sean insisted he just wanted to help those who were suffering.
He quickly raised over $1 million, and took a range of medical equipment to the country.
In a new interview, Madonna comments on her ex-husband's dedication to helping the country. "He's got a fire under his as*, that's for sure," she told Interview magazine. "A bee in his bonnet."
Madonna also discussed her own charitable efforts in Malawi. The 51-year-old has been heavily involved in building schools in the country, and has also adopted two children from there. She regularly takes David and Mercy back to their native country, and hopes to continue working there.
Her charity Raising Malawi is dedicated to improving the lives of the country's orphans, and Madonna says she is particularly keen to help young girls.
"I go to Malawi twice a year. It's just become part of my life," she told the publication. "I'm going to meet with Jeffrey Sachs [the economist]. He's starting a global education initiative, and I'm going to be his Girl Friday, so to speak. We're going to hold a press conference to talk about the school for girls that I'm building in Malawi. It's kind of our way of making sure that every kid has a chance to have an education - more specifically girls, but boys as well. Girls, though, in a lot of developing countries don't have the opportunity to go to school, nor are they encouraged to go to school, so what we're doing is the beginning of a dream. But I'm going to Malawi for lots of reasons."
Source: MusicRooms.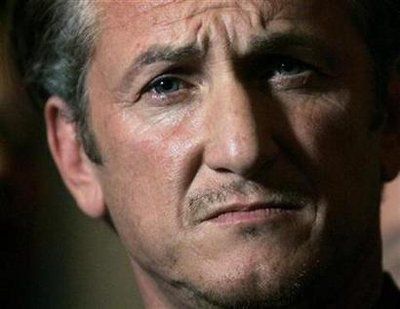 Sean Penn