Madonna shoots film ''W.E.'' at West Wycombe Park in Buckinghamshire
Madonna tourne son film "W.E." à West Wycombe Park dans le Comté de Buckingham.

West Wycombe Park will feature in Madonna's new film
3:23pm Thursday 26th August 2010
By Rebecca Cain
Music icon Madonna was directing scenes in West Wycombe for her new film which looks at the story of Kind Edward VIII and his love for Wallis Simpson.
The singer is making her début as a director of W.E, which was written by the 52-year-old and Alek Keshishian.
She was at West Wycombe estate shooting scenes for the film last week which tells two parallel love stories of a woman from 1998 with a complicated love life and the story of King Edward VIII's 1936 abdication.
James Fox and Laurence Fox will play King George V and his son, Bertie.
The film has been shot in locations in London, the Home Counties, New York and France.
The estate has been used as a location for many films, including The Importance of Being Ernest and Bridget Jones' Diary.
West Wycombe Park was gifted to the National Trust in 1943 by Sir John Dashwood. The Palladian Villa is still the Dashwood family home.
The house and grounds are open in June, July and August and there are guided tours of the house from Monday to Thursday and on Sunday visitors can look around in their own time.
Source: Bucks Free Press.

West Wycombe Park
West Wycombe Park is a country house near the village of West Wycombe in Buckinghamshire, England, built between 1740 and 1800. It was conceived as a pleasure palace for the 18th century libertine and dilettante Sir Francis Dashwood, 2nd Baronet. The house is a long rectangle with four façades that are columned and pedimented, three theatrically so. The house encapsulates the entire progression of British 18th century architecture from early idiosyncratic Palladian to the Neoclassical, although anomalies in the design of the house also make it architecturally unique. The mansion is set within an 18th century landscaped park, containing many small temples and follies which act as satellites to the greater temple, the house.
The house, which is a Grade I listed building, was given to the National Trust in 1943 by Sir John Dashwood, 10th Baronet (1896–1966), an action strongly resented by his heir. Dashwood retained ownership of the contents of the house, much of which he sold; after his death, the house was restored at the expense of his son, Sir Francis Dashwood. Today, while the structure is owned by the National Trust, the house is the home of Sir Edward Dashwood and his family. The house is open to the public during the summer months and a venue for civil weddings and corporate entertainment, which help to fund its maintenance and upkeep.
Source: Wikipedia, the free encyclopedia.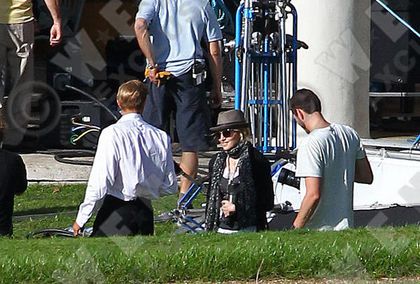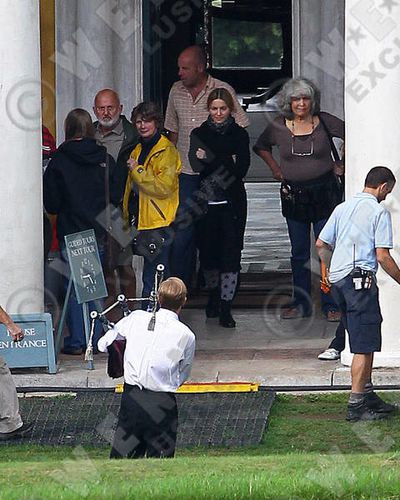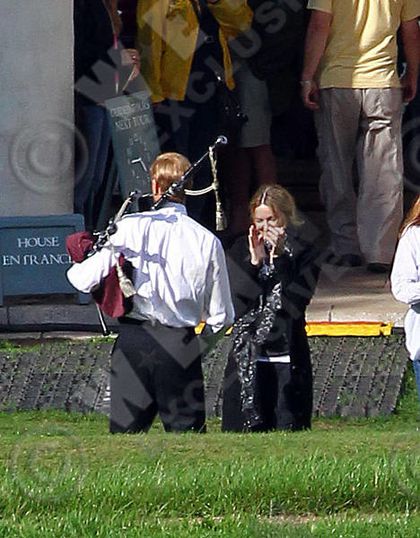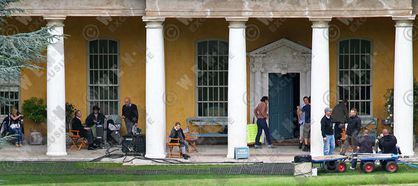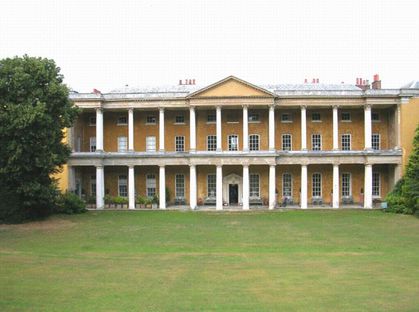 More photos here:
Madonna films "W.E." at West Wycombe Park in Buckinghamshire, England - August 23, 2010