Madonna takes David to see ''We Are Revolution'' musical at Olympia in Paris - July 13, 2012

Madonna emmène David voir le spectacle musical "We Are Revolution" à L'Olympia à Paris - 13 juillet 2012.

From Celebrity-gossip:

Madonna: "We Are Revolution" Momma
Posted Friday July 13, 2012 1:57 PM GMT

After offering up a rocking performance last night at King Baudouin Stadium in Brussels, Madonna stepped out with her son David to see the "We Are Revolution" musical at the Olympia in Paris, France on Friday (July 13).
Climbing out of the backseat after her son, the "Girl Gone Wild" singer tried to keep a low profile in sunglasses, black sweat pants and a black trench coat while walking into the theater flanked by her bodyguards.
While busy tending to her MDNA tour, Madonna is facing a bit of legal trouble after being slapped with a lawsuit on Wednesday (July 11) from executives at VMG, a company out of Delaware who claims the singer used portions of a 1977 song "Love Break" in her 1990 hit "Vogue".
In the suit filed against Madonna and her record label, VMG claims, "The portions of "Love Break, which have been copied into Vogue and all its various "mixes," "remixes" videos, YouTube versions, etc. are numerous but intentionally hidden. The horn and strings in Vogue are intentionally sampled from "Love Break" throughout."
The company goes on to say, "The unauthorized sampling was deliberately hidden by [Madonna] within "Vogue" so as to avoid detection. It was only when VMG specifically looked for the sample, with the technology available to it in 2011, that the sampling could be confirmed," VMG said.
According to the company, VMG handed over a notice of copyright infringement to WB Records and Madonna both in July 2011 and February 2012.
Madonna's rep has yet to address the situation and VMG is looking to receive damages "in addition to [Madonna's] profits that are attributable to the copyrighted material."
Hollywood Gossip

Enjoy the pictures of Madonna taking David to see the "We Are Revolution" musical at the Olympia in Paris (July 13).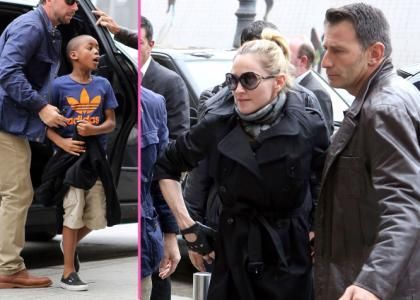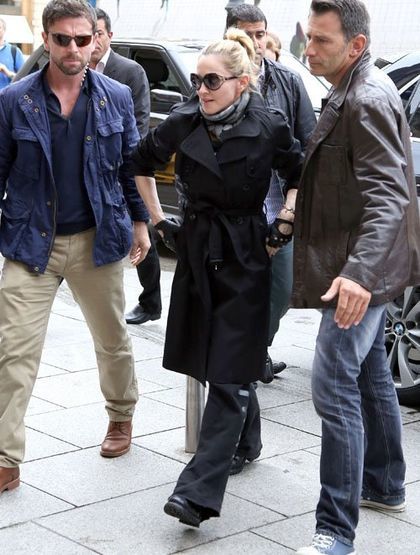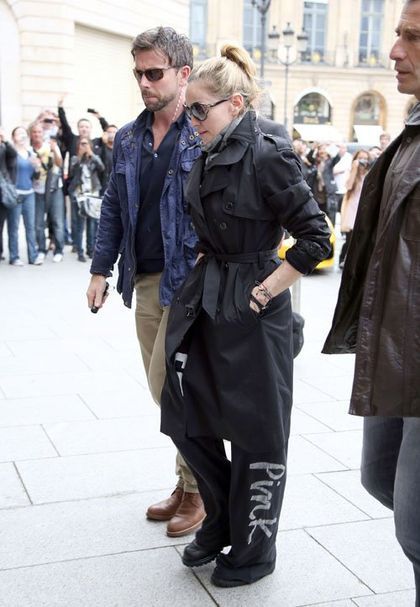 Photos: FameFlynet.