Madonna the film director takes over the streets of London
Madonna, la réalisatrice de film, dans les rues de Londres.

Madonna feeling the strain of directing as she films late into the night
By Daily Mail Reporter
Last updated at 3:32 PM on 31st August 2010
After her first film Filth And Wisdom failed to set the box office alight two years ago, Madonna is under pressure for her second movie to be a success.
So spotted filming her film W.E. in London late last night, it looks like the long days filming and the strain of being in charge is getting to the 52-year-old star.
Wrapped up in a coat and scarf for the cool August evening, the singer looked a far cry from her freshfaced appearance at her birthday party two weeks ago.
With her dark roots showing and wearing a pair of unflattering thick rimmed glasses, Madonna looked closer to her real age than her usual youthful appearance.
It was only two weeks ago that the singer dazzled in a grey satin dress as she joined friends and family at Shoreditch house to mark her 52nd birthday.
But dressed down in a winter coat and trilby outside Claridge's Hotel in Mayfair last night, it was clear the mother-of-four was keen to be taken seriously in her role as director.
W.E., her second film as a director, tells the story of Edward VIII's relationship with Wallis Simpson.
The £18million film, currently being shot in Britain and France and due for release next year, intersperses Edward's affair with the American divorcee with a love story set in 1998.
The film has already proved controversial, with Madonna being accused of rewriting history.
Several big names attached to the project, including Ewan McGregor and Vera Farmiga, George Clooney's co-star in Up In The Air, pulled out before filming began.
Margo Stilley, a British actress who was to play Lady Thelma Furness, a mistress of Edward, quit after the cameras started rolling, citing artistic differences with Madonna.
Insiders say the singer's depiction of the couple is also 'overly symp­athetic and largely unrecognisable.'
After the Abdication, Edward was created Duke of Windsor by his brother and successor, George VI.
He married Wallis six months later and she became Duchess of Windsor.
In the film she is played by Andrea Riseborough, 28, who portrayed the young Margaret Thatcher in the TV drama The Long Walk To Finchley. British actor James D'Arcy plays Edward.
Madonna's first film Filth and Wisdom was met by generally negative reveiws when it was put on limited release two years ago.
LA Weekly critic Scott Foundas wrote: 'Message to the director: Don't quit your day job just yet.'
The San Fracisco Chronicle's Ruthe Stein said: 'Nothing in this cynical bit of claptrap feels remotely real.'
Source: Mail Online.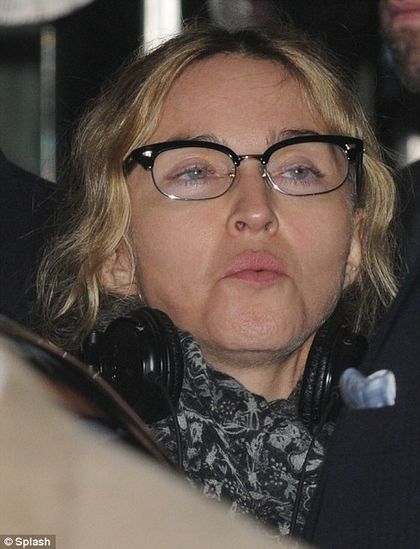 Feeling the strain: Madonna looks tired and stressed as she directed new movie W.E outside Claridges Hotel in London last night.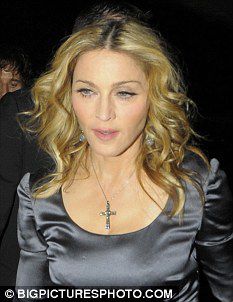 Youthful: Madonna looked glowing as she celebrated her birthday two weeks ago.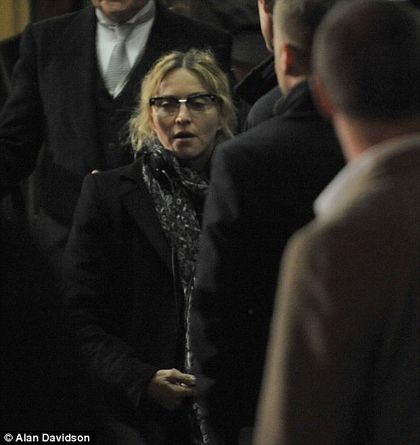 Taking over: Madonna talks to her crew as she goes over a scene outside Claridge's Hotel.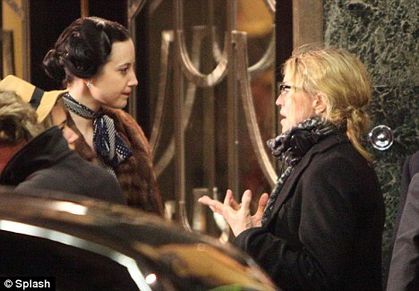 In charge: Madonna gives two actresses some direction.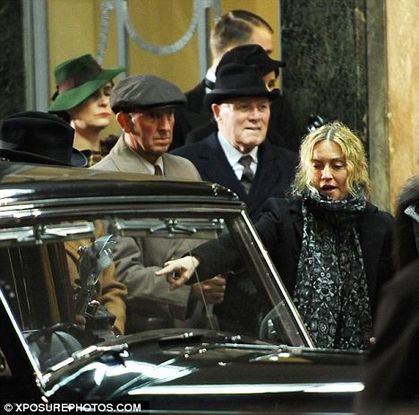 Period drama: Madonna was surrounded by extras dressed in the period clothing.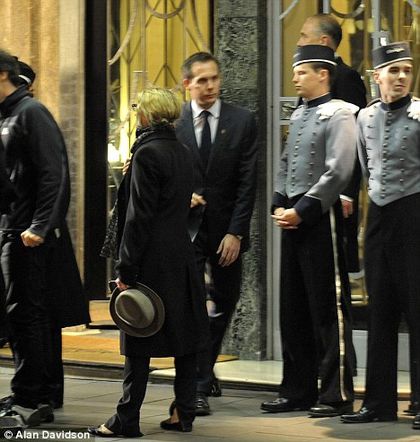 Hard at work: The dressed down star wore a trilby and businesslike coat.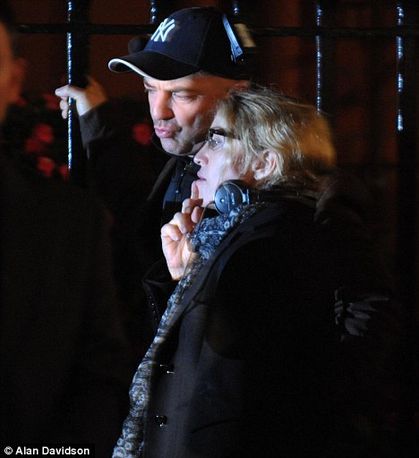 Now listen to me: Madonna gives instructions to her cast and crew.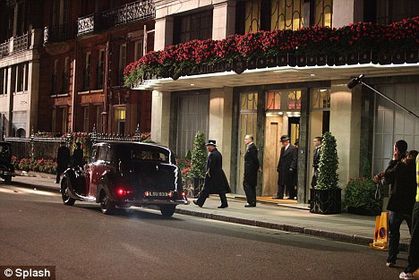 Setting the scene: The Art Deco five-star hotel fit perfectly into the film's Thirties setting.

More photos here:
Madonna films ''W.E.'' in London - August 30, 2010