Madonna, the myth, the performer by Dolce & Gabbana
Madonna, le mythe, l'interprète par Dolce & Gabbana.

| posted Jan 19, 2010
Looking back at everything she has achieved so far it is clear that Madonna's career has been as much about music as it has been about performing. Today they are instantly sold out and epic but two decades ago already Madonna's tours made headlines and history.
1993: Bill Clinton was inaugurated, the Web was invented and Madonna did the Girlie Show.
It was her fourth, it came after the one she had deemed would be her last... And while further establishing her music as universal and iconic, symbolic of a generation, it really meant that the world discovered the ultimate performer. On the menu were the hit songs but also the dancing and sense of visual harmony and mostly there were the outfits. A wardrobe designed by the design duo she had met a few years before and was going to follow her throughout the years, Dolce & Gabbana.
This few exclusive sketches thought up by the designers show the range and level of wow factor and offer a good overviewr of the performance.
A unique and rarely equaled performer but for all the efforts put in her stage displays Madonna is the first to remind people that she is above all, above any etiquette, an artist.
"Because I don't necessarily entertain. Sometimes I enrage, sometimes I provoke, sometimes I disgust people, sometimes I make people cry. sometimes I touch people, sometimes I make people laugh. An entertainer is a whole different thing: an entertained doesn't necessarily deal with reality. It's someone to make you forget, it's like a drug, it's euphoric, and I think it has its place in the world. But that's not the only thing I do. I think I'm an educator - and I do think I'm an artist."
Source: Swide Magazine.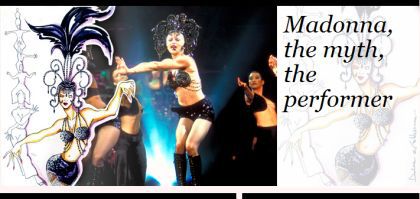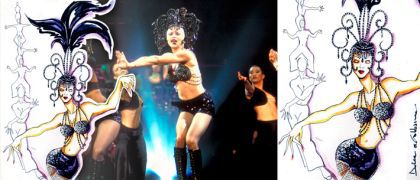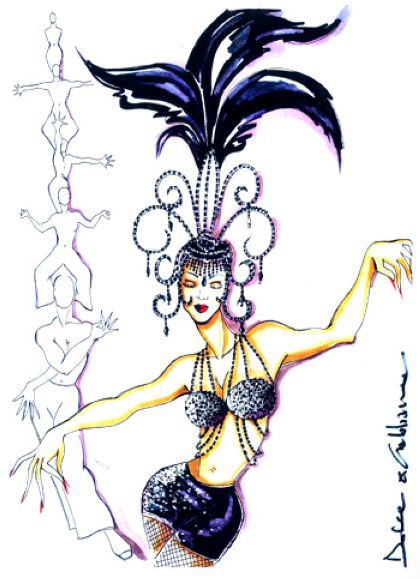 This would be the Hindu style beaded headpiece in which she performed Vogue.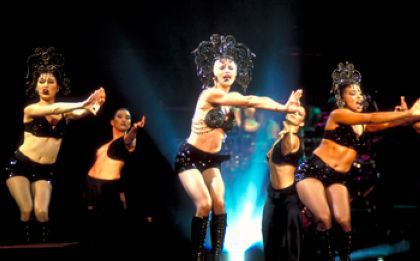 The same look in action.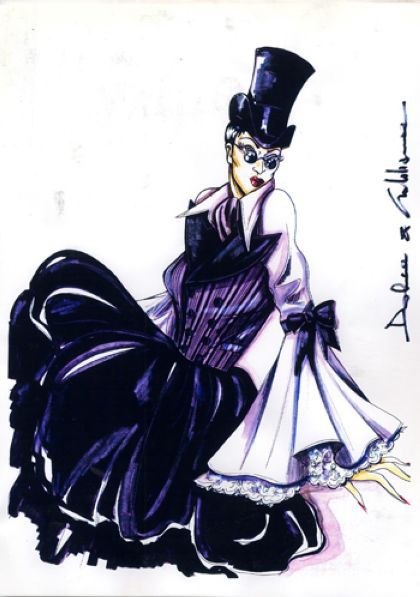 Madonna became Dietrich for a few tantalising minutes of perforning Like a Virgin in the manner of a German diva.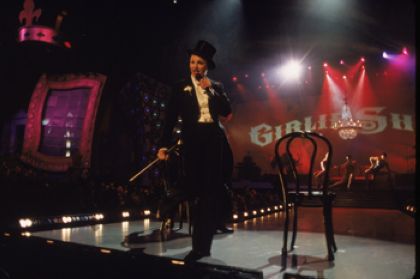 More than a little resemblance as she performs the routine on stage.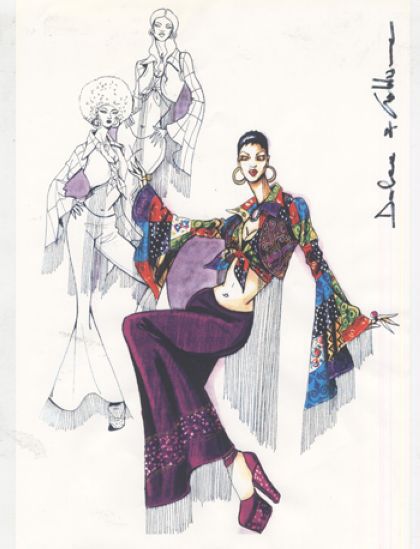 More Dietrich-ness in a blonde wig (but the similaritie would end there) to accompany a disco look to perform an energetic rendition of Express Yourself.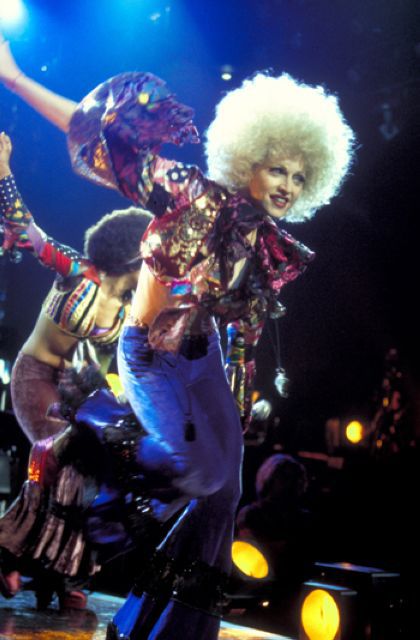 Unstoppable Madonna...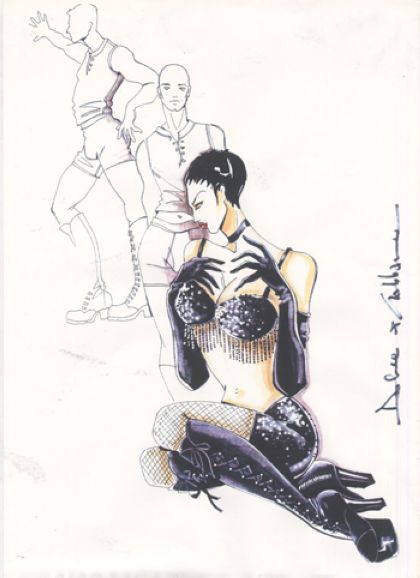 It entered sultrier territories once more with a bold black outfits with slight doònatrix undertones, the perfect visual background to a number like Erotica.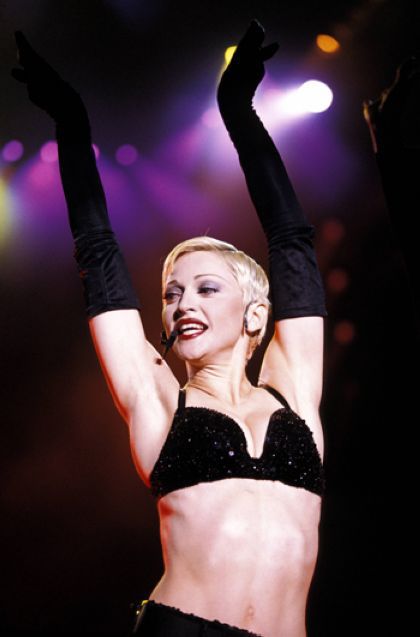 Managing all at once to be uber-sensual and elegant.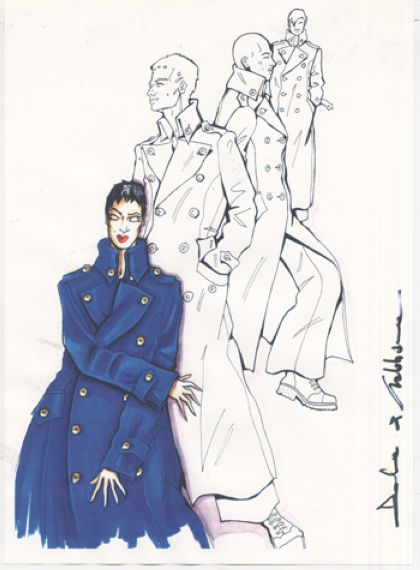 The show was very much about variety, in music, personality and fashion and so other outfits moved away from the high levels of expoure and sexualisation to offer Madonna an even bigger chance to shine through her music and her talent as a performer alone. Here the trench coats worn for the innovative rendition of Holiday are a prime example.
Photos: Dolce & Gabbana, Getty Images.