Madonna to arrive in Brazil on February 9, 2010
Madonna reserved three suites at Fasano hotel for 5 days. Her staff will be at the Sofitel hotel, Copacabana.
Madonna wants to use the advantage of the Carioca sea during her visit to Rio De Janeiro for this carnival. And to not be followed by paparazzi, she asked to rent a boat to take bath in sea. Jesus Luz wants to show his city to the singer with calm.
The neighbors of the Fasano hotel, where Madonna will stay, have already been informed to not allow the entrance to photographers in the building to take photos of the singer in the swimming pool of the hotel. The hotel will make an exclusive academy for the star, with equipment of pilates.

Madonna arrive au Brésil le 9 février 2010.


Madonna a réservé trois suites à l'hôtel Fasano pour 5 jours. Son personnel sera à l'hôtel Sofitel, Copacabana.
Madonna veut utiliser l'avantage de la mer de Carioca pendant sa visite à Rio de Janeiro pour ce carnaval. Et afin de ne pas être suivie par des paparazzi, elle a demandé à louer un bateau pour prendre des bains en mer. Jesus Luz veut montrer sa ville à la chanteuse dans le calme.
Les voisins de l'hôtel Fasano, où Madonna restera, ont déjà été informés de ne pas laisser entrer des photographes dans le bâtiment pour prendre des photos de la chanteuse dans la piscine de l'hôtel. L'hôtel va faire une académie exclusive pour la star, avec un équipement de pilates.


04/02/10 - 11h07 - Atualizado em 04/02/10 - 11h11
Madonna reservou três suítes em hotel carioca, diz jornal
Madonna, a filha Lourdes Maria e comitiva chegam ao Brasil na próxima terça, dia 9.
Do EGO, em São Paulo
A cantora Madonna reservou três suítes Deluxe no hotel Fasano, no Rio, onde ficará hospedada com a filha, Lourdes Maria. Segundo a "Folha de S. Paulo", o pacote de cinco dias para cada quarto custa R$ 75 mil.
Madonna e sua comitiva - que ficará no hotel Sofitel, em Copacabana -, chegam ao Brasil na próxima terça, dia 9.
Source: EGO.globo.

04/02/10 - 13h54 - Atualizado em 04/02/10 - 14h03
Funcionários de hotel já preparam suítes para receber Beyoncé e Madonna
Películas espelhadas foram instaladas em janelas do penúltimo andar e vidros da varanda foram cuidasamente limpos à espera das estrelas. Beyoncé chega à cidade no dia 7 e Madonna no dia 9.
Do EGO, no Rio
Ainda faltam três dias para Beyoncé aterrisar em terras cariocas e cinco dias para a chegada de Madonna e sua família, mas os funcionários do hotel Fasano, onde as estrelas ficaram hospedadas no Rio, já estão com os preparativos a todo vapor.
No começo da tarde desta quinta-feira, 4, dois homens foram clicados fazendo rapel para deixar o vidro das varandas dos últimos andares brilhando. Os insulfilms espelhados - antipaparazzi -, instalados em novembro por causa de Madonna, nas suítes do último andar, também foram colocados nas do penúltimo, onde a veterana irá se instalar desta vez.
Source: EGO.globo.

05/02/10 - 10h16 - Atualizado em 05/02/10 - 10h18
Madonna quer barco para curtir o mar sossegada, diz jornal
Cantora vai ter academia exclusiva no hotel Fasano.
Do EGO, no Rio
Madonna quer aproveitar o mar carioca em sua visita ao Rio de Janeiro neste carnaval. Só que, para não ser seguida por paparazzi, ela pediu para alugar um barco para tomar banho de mar em alto mar. Segundo a coluna "Página 3", do jornal "O Dia", Jesus Luz quer mostrar sua cidade para a cantora com calma.
Os vizinhos do hotel Fasano, onde Madonna vai ficar hospedada, já foram avisados para que não permitam a entrada de fotógrafos no edifício para tirar fotos da cantora na piscina do hotel. O hotel vai fazer uma academia exclusiva para a estrela, com equipamentos de pilates.
Source: EGO.globo.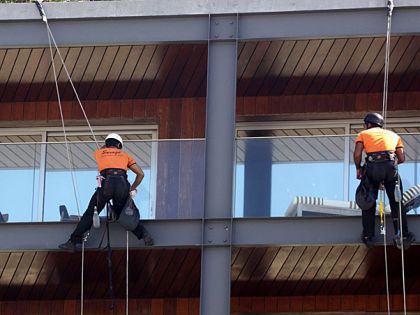 Funcionários limpam vidros do Fasano.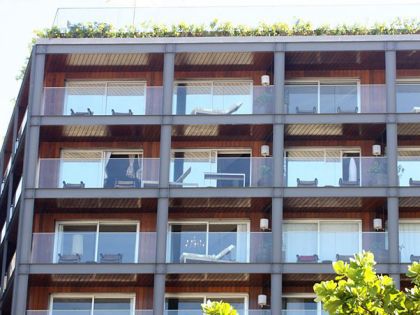 Beyoncé ficará no último andar do hotel e Madonna, no penúltimo.