Marc Jacobs doesn't think Madonna is showing any signs of slowing down
Marc Jacobs ne pense pas que Madonna montre des signes de ralentissement.

Marc Jacobs Praises Alexander Wang
01 June 2011 12:02:34
Louis Vuitton creative director Marc Jacobs has praised young designers in the fashion industry, particularly Taiwanese clothing creator Alex Wang.
Marc Jacobs thinks Alexander Wang is "great".
The American fashion designer - who has been creative director of Louis Vuitton since 1997 - praised the Taiwanese clothing creator, along with other youngsters in the industry, and admitted there is "always room" for new starters in fashion.
He said: "People ask me about the younger designers, Alex Wang and all of them, I think they're great. I couldn't do what they do. It's not what I do.
"But just like in pop music and in the art world, people always want new work from the artist that they like but they also want new artists. I don't think one changes the other.
"There's always room for new designers, new musicians, new artists, new writers. Madonna, I don't think is showing any signs of slowing down, but that doesn't mean Lady Gaga isn't taking over the world."
Marc - who was announced as the winner of the Geoffrey Beene Lifetime Achievement prize earlier this year - admitted his company Marc Jacobs, for which he is head designer, has improved with age.
He added to WWD.com: "Going through the learning process and working here and in Paris, I personally think we've built a strength in terms of editing.
"We're all in this because we love fashion and part of that love for fashion is being unapologetic."
Source: Contactmusic.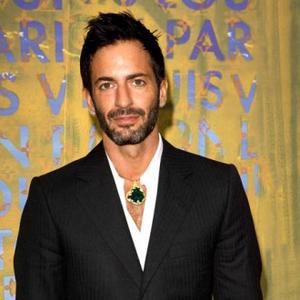 Marc Jacobs