Mark Kamins follows 'Madonna Fans' World' on Twitter
Mark Kamins suit 'Madonna Fans' World' sur Twitter.

Madonna Fans' World is so pleased to welcome Mark Kamins on Madonna Fans' World Twitter page.
Mark Kamins is a New York club DJ. He is best known for helping launch the career of one-time girlfriend Madonna by presenting a demo to Seymour Stein of Sire Records. He also produced her first single "Everybody" in 1982. Kamins had bugged Stein about becoming a producer, but Stein said he had to find his own artists first. When he heard the demo of "Everybody", Stein had Madonna brought to the hospital where he was admitted to sign her.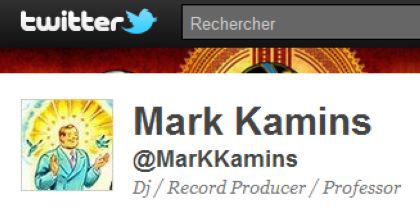 Follow us on Twitter! Suivez-nous sur Twitter!