Michael Jackson to duet with stars including Britney Spears and Madonna from beyond the grave
Michael Jackson va faire des duos posthumes avec des stars incluant Britney Spears et Madonna.


By Piers Eady 15/11/2009
The stars are queueing up to sing along with Michael Jackson - from beyond the grave.
Madonna, Britney Spears, Beyonce and Justin Timberlake are eager to sing with him on an album set to top the charts worldwide.
Existing recordings of hits such as Bille Jean and Beat It will be reworked so the stars can sing "duets" with Jacko.
The album, in aid of a new charity being set up in Jacko's name, is being masterminded by music producer Mike Blakey.
He said: "There are going to be be some big surprises both in the tracks used and who is involved."
Source: Daily Mirror.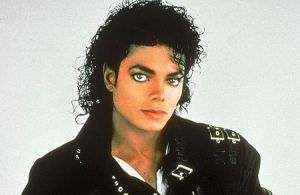 Michael Jackson