More press on Madonna and Lourdes at the NY premiere of 'Nine'
Plus de presse sur Madonna et Lourdes à la première à New York de "Nine" le 15 déc. 2009.

Madonna, Kate Hudson, Fergie and Nicole Kidman at Nine premiere - pics
By Rachael Wheeler, Mirror.co.uk 16/12/2009
The theme was mothers and daughters at last night's star-studded premiere for new blockbuster Nine.
Some of Hollywood's hottest ladies turned up to the event in New York, with lead actress Kate Hudson bringing mum Goldie Hawn along for snaps on the red carpet.
Black Eye Peas singer Fergie also treated her mum to a night of glamour, and Madonna even turned up with her daughter Lourdes.
The musical which has already been nominated for the Golden Globes, and includes performances by Nicole Kidman, Marion Cotillard, Penélope Cruz and Daniel Day-Lewis.
Source: Mirror.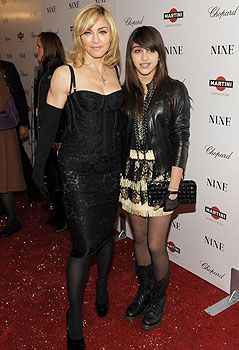 Madonna Hits The Red Carpet For Nine Premiere
Dec 16 2009. Posted by Adam
Madonna and her wrinkle-free face hit the red carpet in New York Tuesday night for the premiere of the musical movie Nine, which stars Penelope Cruz, Kate Hudson, Fergie from the Black Eyed Peas and a whole host of other big names.
The Queen of Pop was joined at the premiere by her teenage daughter Lourdes. That picture is after the jump!
Madge, 51, recently insisted her children have a healthy view of their charmed life.
"They get great bonuses and perks out of being my children and they know it, and they're very grateful and appreciative for it," she said. "I think they are pretty balanced in terms of how they view fame or celebrity or things like that. I think it took them a while to adjust, but I think they're okay about it."
The star also revealed that her adopted son, David, knows all the words to his famous mom's songs!
"He knows every song, every word, every step, and he wants to wear all the costumes," the singer said on Britain's GMTV. "He likes my dress that I wear in La Isla Bonita."
Source: Showbiz Spy.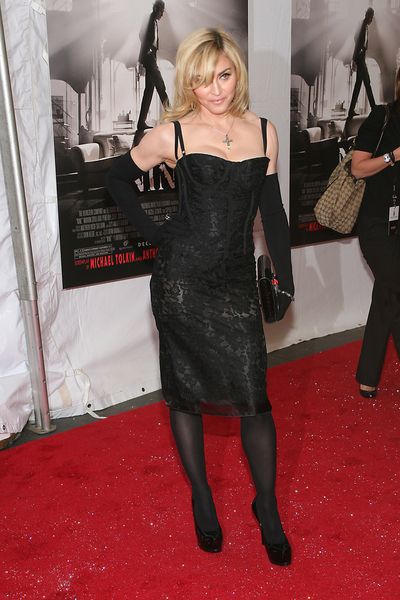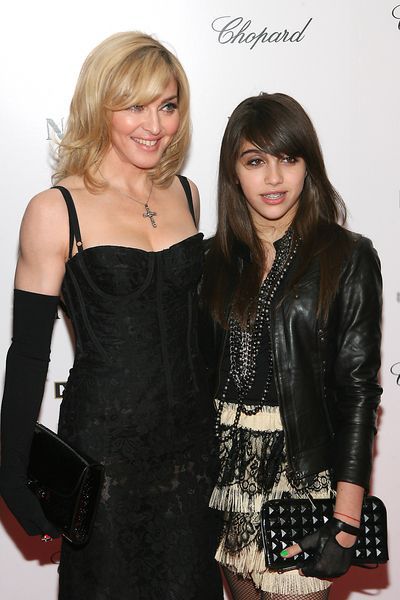 Photos: Sylvain Gaboury.