New Madonna's ad for Dolce & Gabbana AW 2010/11 campaign
Nouvelle pub de Madonna pour la campagne Dolce & Gabbana Automne-Hiver 2010/11.

Madonna in a clean exclusive fashion story
Discover a shot not yet revealed of Madonna from the Dolce&Gabbana womenswear winter 2011 campaign by Steven Klein.
Aug 24, 2010
You thought you saw and read the full Madonna for Dolce&Gabbana fall-winter story, thanks to Swide check out a very special episode. Beautifully dressed and following the Italian family theme of the campaign, la Donna is giving her lowdown on how to wear unique tailored clothing at all occasions even the most unexpected ones. Indeed, you never know who will ring at the door while you are tidying up the house. Always prepared, always glamorous, as shown by Madonna, femininity and sensuality do not belong to specific time slots: it is a permanent state of dressing.
View the full winter 2011 campaign by Steven Klein on Swide.com.
Source: Swide Magazine by Dolce&Gabbana.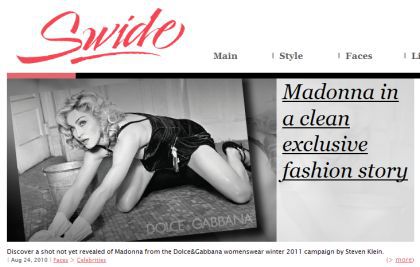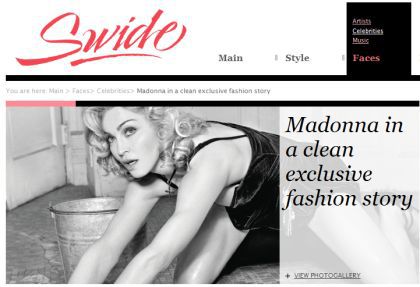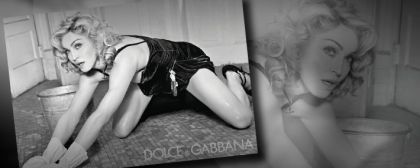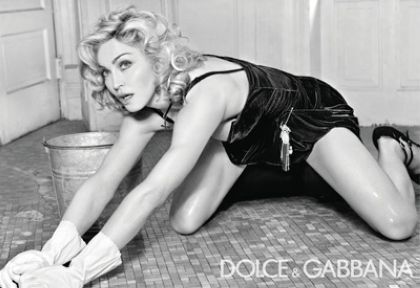 Click to enlarge. Cliquez pour agrandir.
Photo: Steven Klein for Dolce&Gabbana.