Own Madonna's Charred Childhood Home for $48K (PHOTOS)
Possédez la maison d'enfance de Madonna pour 48K $ (PHOTOS).

Published By : Marjani Clarke on Wednesday, Apr 27th, 2011, 3:45 pm
The childhood home of legendary singer Madonna was nearly burnt to the ground in a 2008 arson attempt, according to The Guardian UK.
Now this same home, which appears to have had no reconstruction done to it, is listed for sale on REALTOR.com for a mere $48,600.
This two-story home measures 2,639-square feet on 1.22 acres has reportedly had two fires and has been a burned wreck for more than a year. Boards cover many of the windows, holes and broken glass and piles of burned insulation can be found scattered on the ground.
Madonna owns six homes in London, according to Mlive and is current working on the TV series "No me la puc treure del cap" and "The Simpsons."
Source: updt.me.

2036 Oklahoma Ave
Rochester Hills, MI 48309
Foreclosure Bank Owned
$48,600
Beds:4 Bed
Baths:2 Bath
House Size:2,639 Sq Ft
Lot Size:1.22 Acres
Year Built:1969
Property Details
*CLOSE BY 6/30 AND REC UP TO 3.5% IN BUYERS CLOSING COSTS FOR OWNER OCCUPANT OFFERS ONLY. ELIGIBILITY RESTRICTIONS APPLY.* DESIREABLE LOCATION FOR THIS 4 BEDROOM BRICK COLONIAL WITH ATTACHED 2 CAR GARAGE. THIS PROPERTY FEATURES A FIREPLACE IN THE LIBRARY, 2 FULL BATHS, OVER AN ACRE OF LAND, LARGE SQUARE FOOTAGE, AND LOCATED IN A WELL MAINTAINED AREA. NEEDS SOME WORK, AS IT WAS FIRE DAMAGED.
Garage 2
Property Features Status: New
County: Oak
Area: 02151-Rochester Hills
Family room
Kitchen
Master Bedroom is 13X14
Living room is 14X14
Family room is 11X12
Kitchen is 15X15
Basement is Unfinished
2 car garage(s)
Attached parking
Forced air heat
Approximate lot is 120X100
Lot size is between 1 and 2 acres
Utilities present: Sanitary Sewer, Water From Well
School District: ROCHESTER
Fireplace Features
Heating Features
Exterior Construction Brick
Roofing
Interior Features Library/Study Room, 1st Floor Bathroom, 2nd Floor Bathroom, Second Bedroom is 12x12, Third Bedroom is 12x11, Fourth Bedroom is 10x12, Library is 9x12
Exterior Features Road Frontage is Paved
Sales History
Date Price Source
December 29, 2004 $245,000 Public Records
Source: Realtor.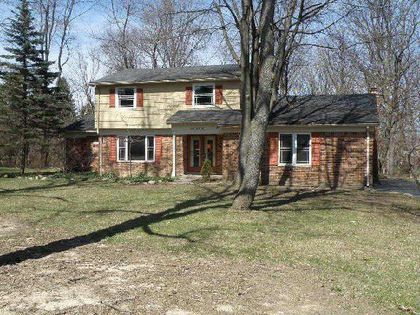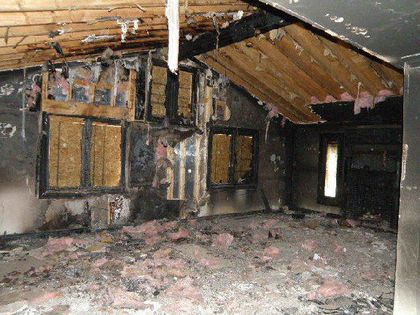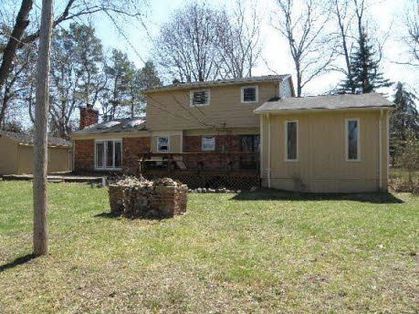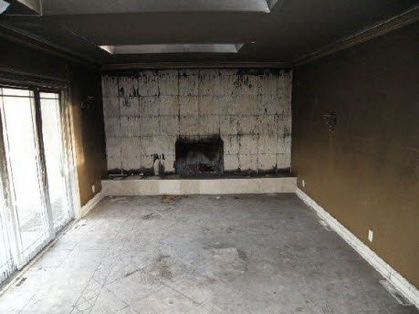 Madonna's childhood 4 bedroom, 2 bath Rochester Hills, MI home listed for $48,600.