Perez Hilton in a Madonna T-shirt by D&G with Lady Gaga
Perez Hilton dans un T-shirt D&G de Madonna avec Lady Gaga..


Hilton says "Madonna" with Lady Gaga
Posted Jun 14, 2010
Perez is showcasing his Madonna by Dolce&Gabbana T-shirt in the company of Lady Gaga.
The celeb singer and her friend the controversial blogger were captured in New York last Friday having fun in outstanding outfits. The Dolce&Gabbana printed T-shirt featuring Madonna is a simple but clever choice. What is next to expect… Perez in a Lady Gaga T-shirt standing next to Madonna?
Source: Swide Magazine by Dolce&Gabbana.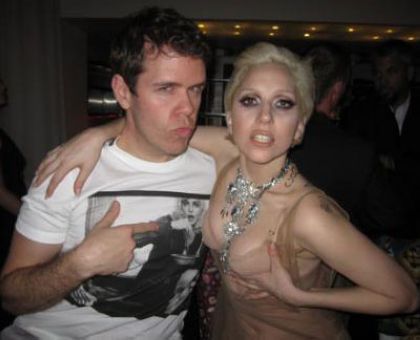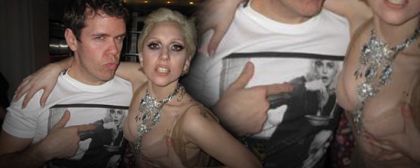 Perez Hilton in a Madonna T-shirt by D&G with Lady Gaga