Peter Andre's daughter Princess wearing a Madonna T-shirt
La fille de Peter Andre, Princess, portant un T-shirt de Madonna.

You've taught them well! Peter Andre's daughter Princess steps out in Madonna T-shirt while son Junior shows allegiance to The Jam
By Sarah Bull
Last updated at 2:40 PM on 23rd April 2011
With tracks such as Mysterious Girl and Behind Closed Doors under his belt, Peter Andre is considered something of a musical legend by many in the pop industry.
And it seems the 38-year-old star is working hard to pass on his musical knowledge to his children, judging by pictures of the family out in Cyprus today.
While his daughter Princess, three, stepped out wearing a Madonna printed T-shirt, five-year-old son Junior, showed his allegiance to The Jam in a more masculine top.
Peter had taken the children out for the day to the local theme park, along with his brother Chris and some female friends.

Source: Mail Online.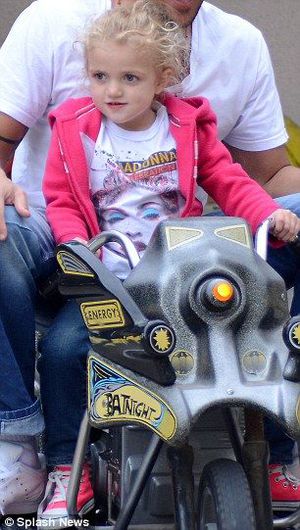 They've got good taste: Peter Andre's daughter Princess stepped out in a Madonna printed T-shirt. Laughs all round: Princess giggles as she drives the dodgem car around the track.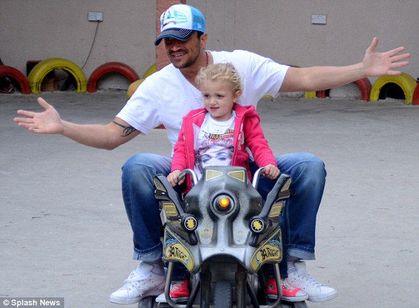 Look, no hands: Peter lets Princess take control of one of the little motorbike dodgems.