Photo: Madonna backstage with the Gospel choir at 'Hope For Haiti Now'
Photo: Madonna pose en coulisses avec la chorale Gospel à "Hope For Haiti Now".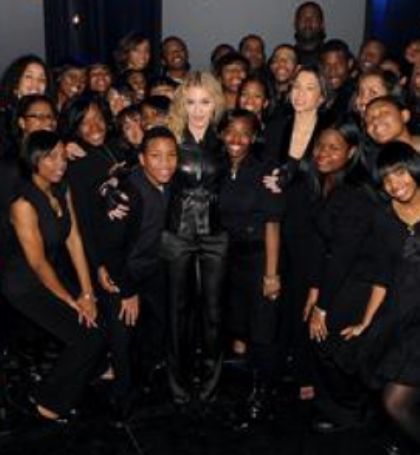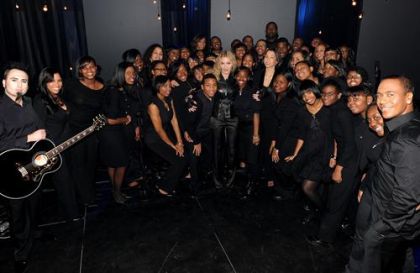 In this handout photo provided by MTV, Madonna poses backstage at 'Hope For Haiti Now: A Global Benefit For Earthquake Relief' at Kaufman Studios on January 22, 2010 in Astoria in the Queens borough of New York City.
Madonna performed an acoustic version of "Like A Prayer" with a gospel choir, backing singer Nicki Richards and guitarist Monte Pittman. (Nicki Richards and Monte Pittman are on the left on the photo)
Photo: Kevin Mazur/MTV Hope for Haiti Now.