Photos: Madonna with Valentino and Paltrow at Furstenberg party
Photos: Madonna avec Valentino et Paltrow à la soirée de Furstenberg.

Diane Von Furstenberg Claridge's Fete: Gwyneth Paltrow, Natalia Vodianova, Madonna & Valentino Party In Style (PHOTOS)
First Posted: 06-24-10 03:55 PM | Updated: 06-24-10 04:00 PM
Diane von Furstenberg recently lent her style eye to designing suites in London's Claridge's hotel and to celebrate her new decor, she threw a true fashion fete! On the guest list were Gwyneth Paltrow, a menswear-clad Madonna, Natalia Vodianova, Christian Louboutin and a very-bronzed Valentino. Check out some pictures from the party.
Source: Huffington Post.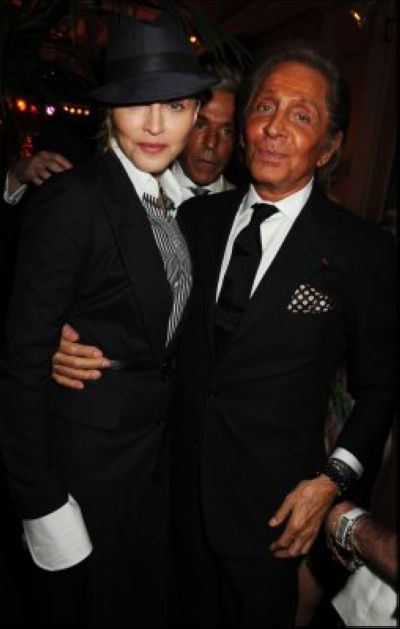 Madonna and Valentino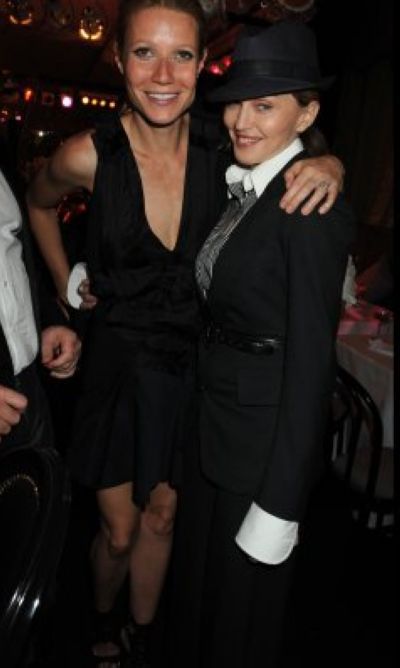 Madonna and Gwyneth Paltrow
Photos: Getty.