Sean Penn sent to anger management after paparazzi clash
Sean Penn envoyé en management de la colère après un clash avec un paparazzi.


Wed May 12, 3:27 pm ET
Reporting by Dan Whitcomb, Editing by Belinda Goldsmith
LOS ANGELES (Reuters) – Film star Sean Penn on Wednesday pleaded no contest to a misdemeanor charge stemming from an altercation with a photographer last year and was sentenced to community service and anger management counseling.
The Oscar-winning actor, who has famously sparred with paparazzi throughout his career, pleaded no contest to a single count of misdemeanor vandalism in the case in which he was accused of kicking a photographer and breaking his camera.
A judge ordered Penn, 49, who was not in court for the hearing, to perform 300 hours of community service and undergo 36 hours of anger management counseling.
He was also ordered to stay at least 100 yards away from the photographer and could be ordered to pay restitution at a hearing set for July 8.
A count of misdemeanor battery was dismissed as a result of his plea.
The case stems from a clash between Penn and the photographer at an upscale shopping center in the Brentwood area of Los Angeles last October.
The actor, who won best actor Oscars for his roles in "Mystic River" and the 2008 movie "Milk," faced a possible 18 months behind bars if he had been convicted at trial.
Penn has long been an adversary of the paparazzi and is well-known for allowing his temper to flare. In 1987 he served more than 30 days in jail for assaulting an extra on a film set. In 2006 he attacked a paparazzo at his brother's funeral.
He also faced a domestic assault complaint during his marriage to pop star Madonna, which ended in divorce in 1989.
Source: Reuters.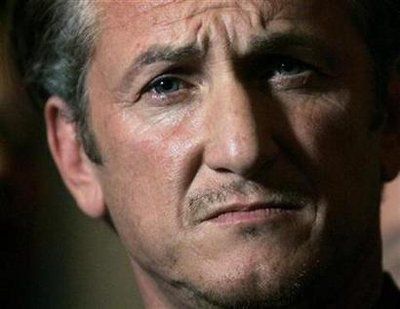 Academy Award winning actor Sean Penn listens during a news conference in San Francisco, California, March 3, 2009.
Photo: REUTERS/Robert Galbraith.