Shakira uses the ''Madonna Lift'' beauty treatment
Shakira utilise le traitement de beauté "Madonna Lift".

Red carpet beauty
Celebs get Oscar-ready with luxe beauty treatments
By BETH LANDMAN
Last Updated: 7:34 AM, February 26, 2011
Posted: 10:59 PM, February 25, 2011
Glamour hits its glitziest this weekend. But how do stars get that certain je ne sais glow? Along with stylists and makeup artists, the glitterati enlist other beauty specialists to reach red-carpet heights. Here's how a few of Hollywood's finest get their skin and hair to shine.
Gwyneth Paltrow
The Oscar winner for "Shakespeare in Love" is a fan of apples — she named her firstborn after the fruit — but are they also the secret to her luminous complexion? During the week prior to her Grammy performance, Paltrow visited Sonya Dakar's skin clinic in Beverly Hills, getting the $350 apple stem-cell anti-aging facial, which uses stem cells extracted from a rare Swiss apple, the Uttwiler Spatlauber. Her skin was peeled with a mix of the cells, grapes and lactic acid from milk, and then an apple mask was baked on with a light-emitting diode (LED). Paltrow also received a $3,000 "super tighten" lifting session with electrodes. "The result is the closest thing we have to a facelift," explains Dakar.
Shakira
Called the "Madonna Lift" in honor of the Material Girl's stellar eye structure, this $1,200 procedure is the beauty secret of choice for singer Shakira. Before appearing at the Grammys, Shakira had Manhattan dermatologist Bruce Katz eviscerate her fine lines with a CO2 Fraxel laser, which drills microscopic holes in the skin to remove damaged flesh so that fresh collagen can replace it. The painless process requires metal shields to be inserted under the eyelids for protection, but lasts only 10 minutes. "Shakira has great skin, but she spent time in the sun when she was younger," explains Katz, who says the procedure can reduce dark circles and tighten the skin. "It has a number of the benefits of a surgical eyelift, but without the downtime." (60 E. 56th St.; 212-688-5882)
Source: NYPOST.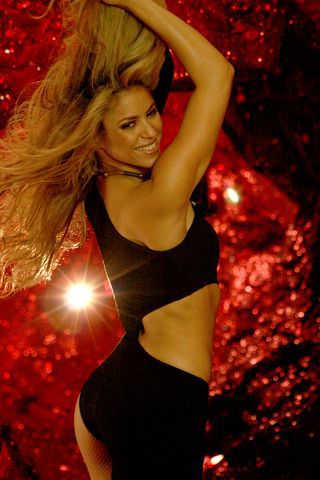 Shakira