Sienna Miller turns to Kabbalah
Sienna Miller se tourne vers la Cabbale.


Sienna Miller turns to Kabbalah
By Katie Nicholl
Last updated at 10:00 PM on 8th May 2010
Actress Sienna Miller has turned to Kabbalah and has started wearing the controversial faith's bracelet.
The 28-year-old has attended meetings at the Kabbalah centre in New York – where Madonna is a regular visitor.
And she has told friends she is keen to learn more about the mystical Jewish discipline.
While her father is Jewish, Sienna has never spoken about being religious.
Says a friend: 'Sienna has joined Kabbalah and started wearing the red bracelet. She certainly seems fascinated, and with so many famous devotees, joining won't do her career any harm either.'
The faith boasts many A-list followers, including Britney Spears, Charlize Theron, Ashton Kutcher and Demi Moore.

Madonna's daughter Lourdes has shunned advice from her mother on how to become an actress and is instead getting tips from her father Carlos Leon.
Lourdes, 13, wants to go to the LaGuardia performing arts high school in New York, a decision actor and personal trainer Carlos backs.
'Lourdes had originally hoped to go to the New York Conservatory for Dramatic Arts – but changed her mind following a chat with her dad,' says a pal.
'Carlos has been working with her to help with the LaGuardia audition.'
Posh and Gwyn, best of bloggers
Gwyneth Paltrow may have found a new best pal in Victoria Beckham following reports that her friendship with Madonna has cooled.
The former Posh Spice offered to cook dinner for Gwyneth in LA and the pair hit it off so well that they plan to collaborate on Gwyneth's lifestyle website Goop.com.
'They've admired each other for years,' says a spy.
'Victoria agreed to write a fashion segment for Goop and Gwyneth told Victoria she's always welcome at her London home.
'She also said that her husband Chris Martin is a huge David Beckham fan.'
Source: Mail Online.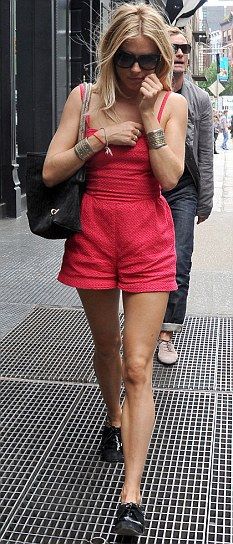 Sienna Miller has turned to Kabbalah and has been wearing the faith's distinctive red bracelet.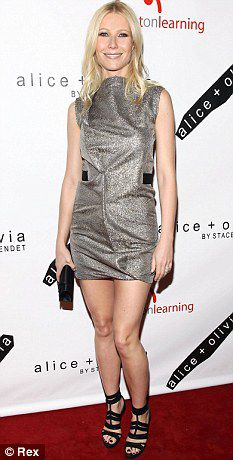 Gwyneth Paltrow has become close friends with Victoria Beckham.