Sophie Ellis-Bextor on Madonna and her outfits
Sophie Ellis-Bextor sur Madonna et ses costumes.

30 May 2011
"There are women who can wear what are very revealing outfits, but they own it. They really own it.
When Madonna was doing "Blonde Ambition" in her pointy Jean-Paul Gaultier gold corset, I really felt that she owned that. I really felt it was coming from her and it meant something to her.
And then you'll see other people and they're kind of wearing the same thing and you think, 'That's gross. You just look like you're trying to flirt with my boyfriend under my nose'."
Source: Herald.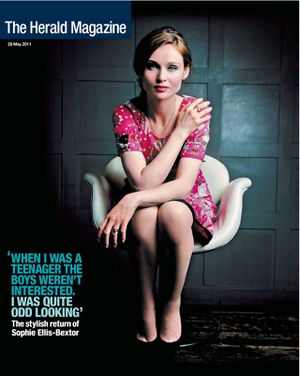 Sophie Ellis-Bextor on the cover of "Herald" magazine - May 28, 2011.