Stephen Jones is the official milliner of Madonna's ''W.E.''
Stephen Jones est le modiste officiel de "W.E." de Madonna. (créateur de chapeaux)

Last updated at 9:12 AM on 15th July 2010
She fell out with actress Margo Stilley over her upcoming film about Edward VIII's abdication crisis, but Madonna has found an ally in hat-maker Stephen Jones, who has just become the official milliner to the movie.
His headgear will be worn by a cast that includes Andrea Riseborough as Wallis Simpson and Natalie Dormer in a racy portrayal of the Queen Mother.
'The hats are historically inspired,' says Jones at the Dorchester Fashion Collection Prize awards in London. 'We are not doing an exact recreation of the period but it is going to be a very interesting interpretation of it.'
And Jones is no stranger to Madonna's diva-like demands, having made hats for her in the past.
'Madonna not only knows how things look but is used to wearing them as well. So she can see things from the outside and the inside,' he explains diplomatically.
Source: Mail Online.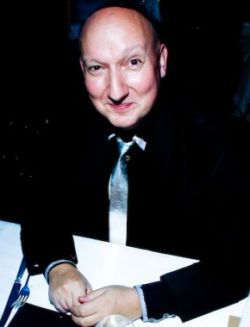 Stephen Jones