Taylor Momsen likes Madonna
Taylor Momsen aime Madonna.

by Clemmie Moodie, Daily Mirror 4/04/2011
Taylor Momsen, handpicked by Madonna as the face of her Material Girl line, is a fan of the geriatric lip-syncer, 52. She said: "Working for Madonna was awesome. She was so down to earth I was shocked." The Light Me Up star is also looking forward to playing the Download festival in June. "I f***ing love mud and love London." And bad language.
Source: Mirror.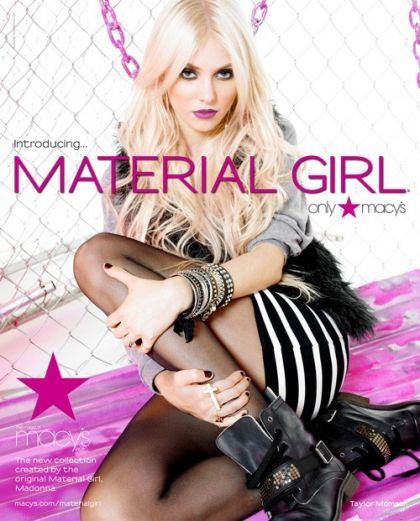 Taylor Momsen