The Face of Madonna's Material Girl is Gossip Girl star Taylor Momsen
Le visage de la Collection Material Girl de Madonna est Taylor Momsen, la star de Gossip Girl.

Madonna's Material Girl Muse Revealed: Taylor Momsen!
Jul 14 2010 03:46 PM ET
Gossip Girl star Taylor Momsen can now add Material Girl to her resume. The fashionable young star has been chosen as the new face of the juniors clothing line that Madonna is designing with her teenage daughter, Lourdes. The announcement today comes on the heels of much buzz about the Material Girl collection, from recently-released sketches of the fashion line to behind-the-scenes teaser interviews with the pop icon about the inspiration behind the clothes as well as the collaborative design process with her daughter. Consisting of flirty minidresses, cute accessories, skinny jeans, and on-trend studded leather jackets, we have no doubt that Taylor's rocker-chic style will be a fitting match for Material Girl, which is set to debut on August 3, exclusively at Macy's and macys.com. Stay tuned for more behind the scenes fun with Madonna, Lola and Taylor collaborating on set at the Material Girl photo shoot in New York City. Tell us: Are you excited to see Taylor Momsen as the face of the Material Girl collection? –Gillian Koenig
Source: People.

Taylor Momsen Gets Shredded in Madonna's Material Girl Clothing Campaign
Gossip Girl Fan Site News
First Look at Taylor Momsen in the Material Girl Campaign
Friday, 6:30 PM EDT
Rumor has it that Madonna wants to leave her fans wondering about the mystery model behind her new 80's-inspired clothing collection, "Material Girl." But it's no secret that Gossip Girl's own Taylor Momsen has landed the gig. Not quite convinced? See our photo gallery below. If this and this aren't dead giveaways, we don't know what is! (Just look at those rings!)
Source: Gossip Girl Show.

Material Girl: Who's That Girl Modeling for Madonna?
Posted by Brittny Drye on July 2, 2010 at 6:50 AM
Though it's been kept top-secret of who the face for Madonna's fashion line, Material Girl Collection, is, it hasn't stopped us from guessing.
Madonna personally hand-picked the celebrity, who is supposedly known for her hit teen drama series and her frayed, rocker-tinged style off-screen.
My guess is Taylor Momsen of Gossip Girl. You can't get much more teen drama series than that show, plus the model has platinum blonde locks and a freckle above her lip, just like Momsen.
Madonna says that the Material Girl is a "spontaneous and fearless individual who invents her own fashion trends and is never afraid to make a bold, creative statement. She is influenced by her eclectic taste in music, dance, and Hollywood."
Hmm ... yeah, I'm going to go with Momsen.
The big reveal will be at the end of this month.
Who do you think it is?
Source: The Stir.

Is Taylor Momsen the Face of Madonna's Material Girl Collection?
June 30, 2010
Posted at 04:30 PM
Taylor Momsen wore this in public the other day — and now we may know why. The look was half-Cherie Curie, but the other half was 100% vintage Madonna. The outfit may have meant more than just, "I'm a rebellious teenager." It looks like the Gossip Girl star's the face of Madonna's Material Girl collection for Macy's.
While Madonna's daughter Lourdes has assumed the role of muse for now, Iconix (the brand producing Madonna's line) promises an actual celeb who'll be revealed come August. The video above is supposed to hint at the star, who has Momsen's long blonde locks, dark nail polish and pale pout. Any other guesses?
Source: ELLE BLOGS.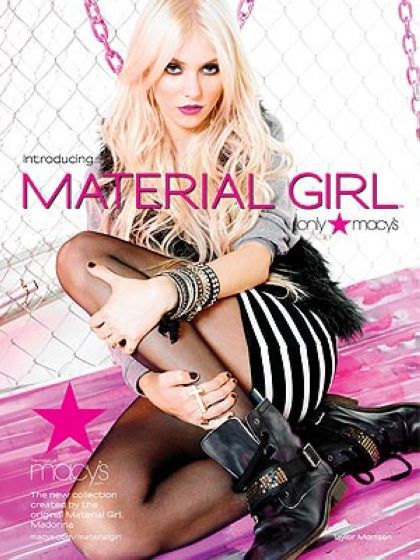 Photo: Iconix.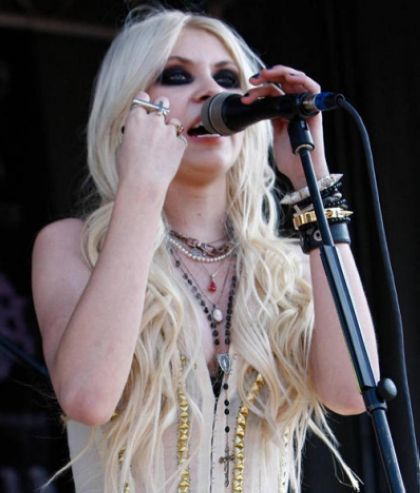 Taylor Momsen Onstage at Warped Tour in Carson, CA on June 25, 2010.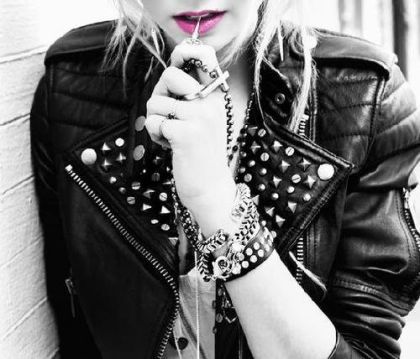 Image via MaterialGirlCollection.com.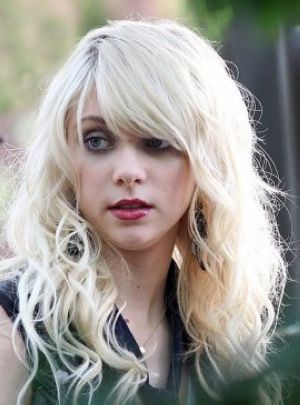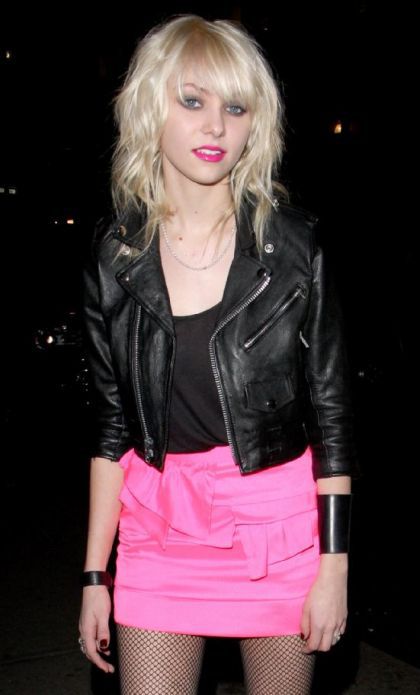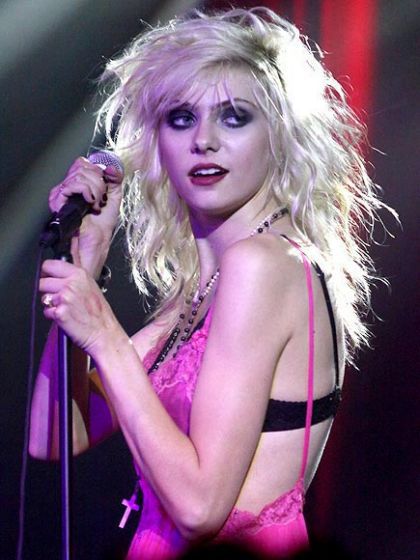 Taylor Momsen