The press on Madonna and Lourdes at the NY premiere of 'Nine'
La presse sur Madonna et Lourdes à la première à New York de "Nine" le 15 déc. 2009.

Madonna and child hit the red carpet
Last updated at 09:47am on 16.12.09
It's the Madonna and child. Madonna introduced her 12-year-old daughter Lourdes to the delights of the red carpet at the New York opening of the film Nine, nominated for five Golden Globes.
Meanwhile Kate Hudson is something of an old pro having been taught by actress mum Goldie Hawn.
Source: Evening Standard.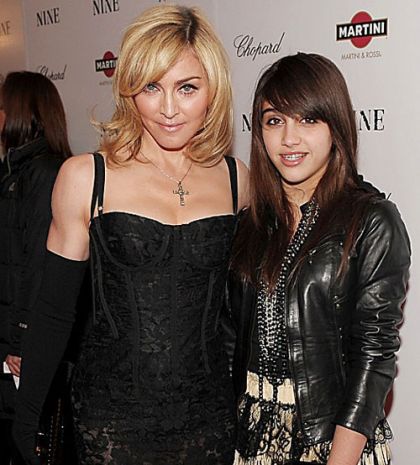 Family business: Madonna takes Lourdes out.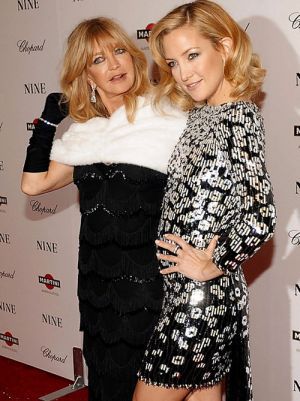 Experts: Goldie Hawn and daughter Kate Hudson.

Fergie And Madonna Make New York "Nine" Premiere A Family Affair
December 15, 2009 by TJ
Fergie walked the red carpet at the premiere of her new movie "Nine" tonight (December 15) with someone other than her actor husband Josh Duhamel. There's no need to start any infidelity rumors; her date was her stunning mom Terri Jackson.
The singer-turned-actress wore a gorgeous white gown accessorized with a sparkling chain-link belt, while her mom donned a black dress with embellished jacket to match.
Madonna also made her appearance at the premiere a family affair by bringing her look-a-like daughter Lourdes Leon.
Source: Neon Limelight.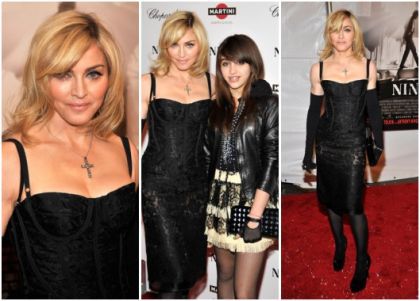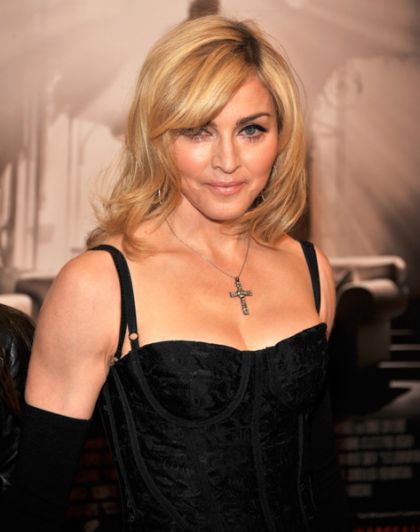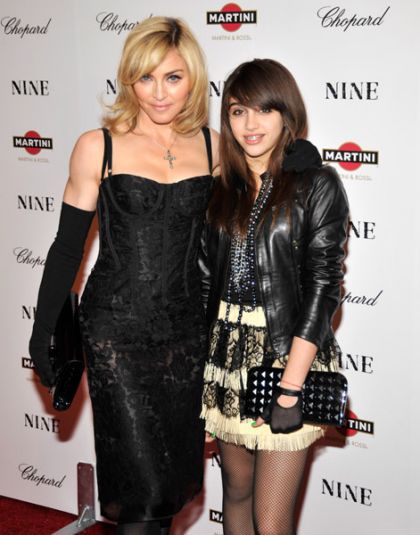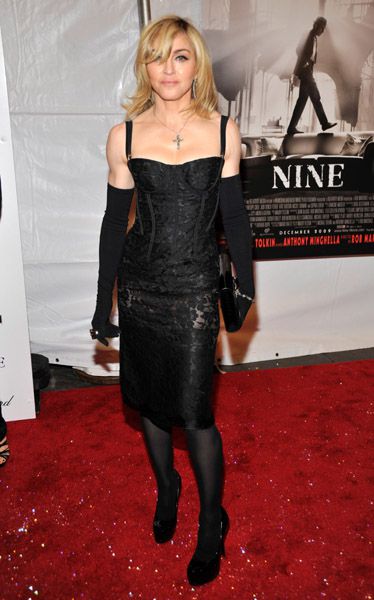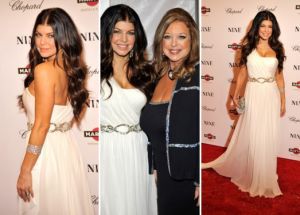 Fergie
Photos: wireimage.

Madonna and Lourdes take in Nine
December 16, 2009
Obviously, Madonna took my advice after looking like a hobo at the movie premiere she went to last week (is this her thing now, going to movies?), because bitch TURNED IT OUT for the Nine premiere last night. I'm DYING. Dying! So fierce. The dress, the skin, the hair...flawless. I am gay.
The old broad brought out daughter Lourdes, who looked stunning as usual. If she can look as good as her mom does in 80 years, she'll be a lucky lady.
Below: Fergie trying hard, Goldie Hawn and Kate Hudson, a couple of homeless kids, ga-ga-ga-gorgeous Marion Cotillard, a full length Madge and Lola, and poor Nicole Kidman.
Source: Unzipped.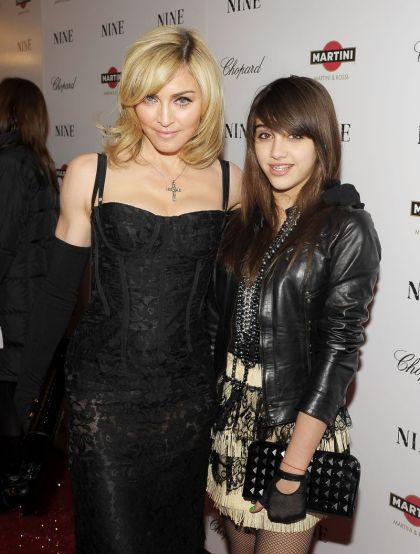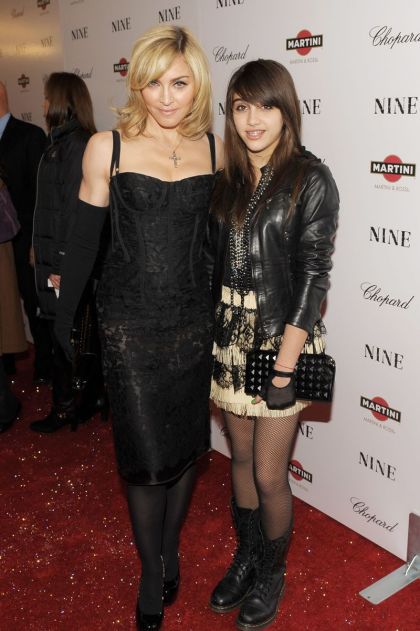 Photos: Getty.