Video: Kelly Osbourne defends Madonna at Piers Morgan TV show
Vidéo: Kelly Osbourne défend Madonna à l'émission TV de Piers Morgan.

Watch Piers Morgan and Kelly Osbourne Bicker About Madonna
Apr 19, 2011 12:59 AM
Matt Cherette
On this evening's Piers Morgan Tonight, Sharon and Kelly Osbourne chatted with him about pretty much everything. When Morgan brought up his well-documented hatred for Madonna—and argued that she's a bad mother for thrusting daughter Lourdes into the spotlight—an annoyed Kelly did her best to put him in his place.
Click here to watch the video.
Source: Gawker.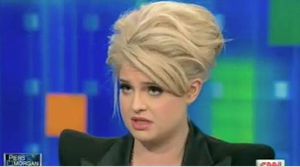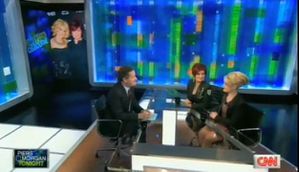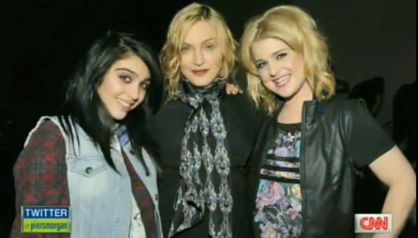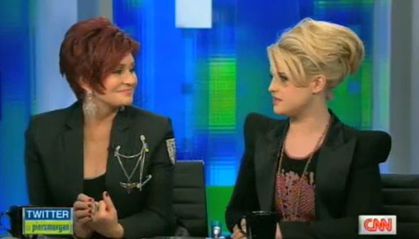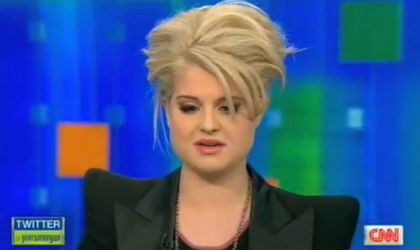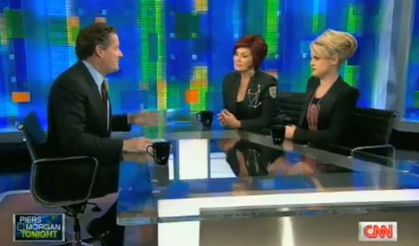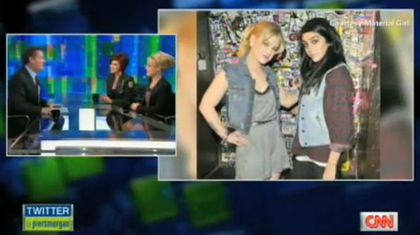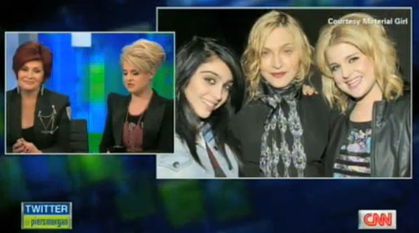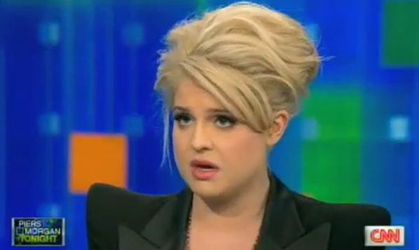 Kelly Osbourne