Vote for Madonna in 'The World's Greatest Popstars' until Nov. 25, 2009
Votez pour Madonna dans 'Les Plus Grandes Popstars du Monde' jusqu'au 25 nov. 2009.

The World's Greatest Popstars vote
Rimmel London Presents The World's Greatest Popstars
The nominations are in, the celebrity superfans have told us their favourites and now it's your turn to vote. Choose the act from the list below that you believe is worthy of the World's Greatest Popstar title.
You can find out more about each act by checking out the full list of World's Greatest Popstars contenders. To vote, click on the button next to your favourite act, enter your name and a valid email address, read the Terms & Conditions and tick the box to confirm you have done so and, finally, click the Cast Your Vote button.
You are only permitted to vote for a nominee once per email address. Multiple votes for a nominee from the same email address will be counted as one. Voting closes at noon on Wednesday 25th November 2009. The results of the vote will be announced during T4 on Sunday 29th November.
Source: 4Music.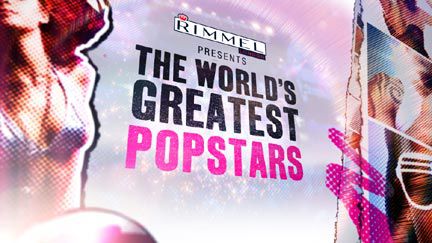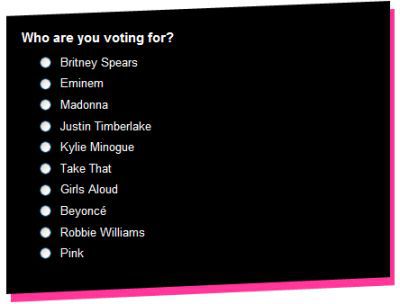 Click the pic below to vote.