Will The Real Madonna Please Stand Up
Que la vraie Madonna se montre.


Sunday, June 06, 2010
Edward Gomez blogged at 12:52:01 PM
This picture of Madonna is from an ad for Louis Vuitton.
She's simply awesome for 51, right? In fact, she doesn't look a day over 30!
Unfortunately, that, according to the evidence on New York-based fashion blogger bryanboy's site, is what Lady Madonna would like you to believe. The original photos, according to the blogger, look nothing like the ads.
Personally, I'm not particularly bothered by the revelation. After all, people have been airbrushing photos since before the wheel was invented. But that's me.
Source: Galaxie Blog.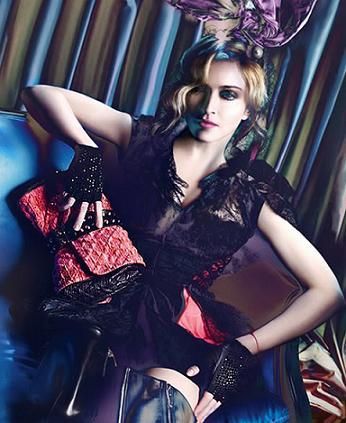 Who's that girl, Madge?