X Factor Nicolo Festo claims he is bigger than Madonna
Nicolo Festo de X Factor déclare qu'il est plus grand que Madonna.

X Factor: Nicolo Festo shocks Simon Cowell
11th September 2010
By Katie Begley
A COCKY wannabe shocks Simon Cowell on tonight's X Factor when he claims he is bigger than Madonna.
Sparks fly when Italian-born Nicolo Festo bursts on to the stage at the auditions.
The 21-year-old claims he could be "a legend" and even better than both Madonna and Lady GaGa.
He says: "I want to be an icon. I want to be someone who gives people goosebumps at the mere mention of my name.
"Nobody has everything – the look, the style, the attitude and the voice. I could be that guy."
After Nicolo's performance of A Song For You, Cowell admits the lad has something unusual to offer.
He says: "I like you because you're weird and I mean that as a compliment."
The audition highlights for the ITV1 show come from Cardiff where Pixie Lott, 19, is a guest judge.
Boyband FYD manage to impress judges Louis Walsh, 57, and Cheryl Cole, 27. But cinema usher Paije divides the panel.
After singing Fly Me To The Moon, Cowell and Cheryl call him "a wedding singer". But Louis likes him.
Girl group Bun and Cheese strike a bum note after singing Beyoncé's Listen.
Cheryl tells them: "I can't work out if they're doing it for a laugh, like you've been dared by your friends."
The X Factor is on ITV1 tonight at 7.45.
Source: Daily Star.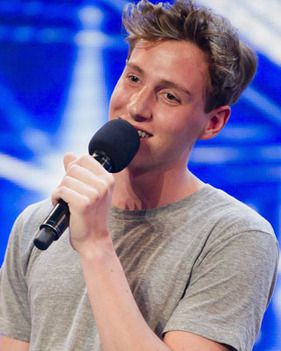 Nicolo Festo