Madonna and Jesus embark in a helicopter for Angra dos Reis in Brazil on Nov. 14, 2009
Wearing a clear model and with her boyfriend, Jesus, reinforcing rumours of marriage.

Madonna et Jesus s'embarquent dans un hélicoptère pour Angra dos Reis, Brésil le 14 nov. 2009.


Portant un modèle clair et avec son ami, Jesus, renforçant des rumeurs de mariage.

14/11/09 - 15h35 - Atualizado em 14/11/09 - 22h20
Madonna e Jesus embarcam em helicóptero para Angra dos Reis
Modelo claro usado por ela e companhia do namorado, Jesus, reforçam rumores de casamento
Eliane Santos
Do EGO, no Rio
Acompanhada pelo namorado Jesus Luz, a cantora Madonna embarcou às 15h 30 no heliporto da Lagoa, Zona Sul do Rio, com destino a Angra dos Reis, no Litoral Sul Fluminense. Madonna estava usando um modelo em tons claros, pela primeira vez no Brasil, e também tinha a companhia de Jesus Luz. Isso deu mais força a rumores que circulam por blogs estrangeiros de que a cantora e o namorado brasileiro iriam se casar esta noite no Brasil.
Em um embarque muito rápido, que levou menos de cinco minutos, Madonna pegou um dos helicópteros de Eike Batista e seguiu para a casa do empresário em Angra dos Reis. Lá, deve se encontrar com mais alguns empresários para falar dos projetos sociais que quer implantar no Brasil.
Um dos participantes desse encontro é o presidente da Fundação Roberto Marinho e vice-presidente das Organizações Globo, José Roberto Marinho, que embarcou com a família em um helicóptero diferente do da cantora, mas também de propriedade do empresário Eike Batista. Nessa viagem ao Brasil, Madonna já conseguiu levantar quantias milionárias para suas obras sociais.
Source: EGO Globo.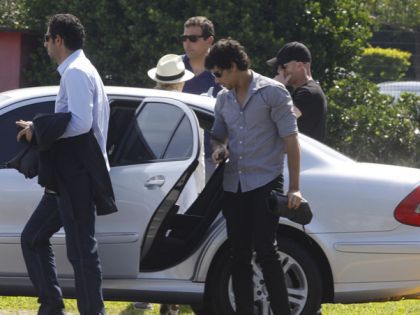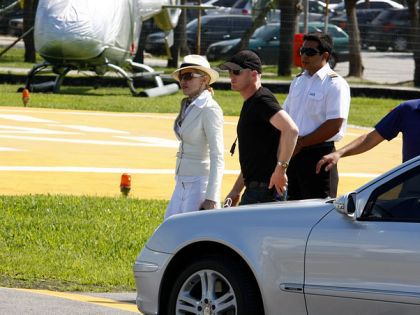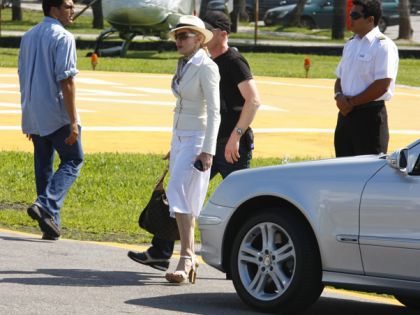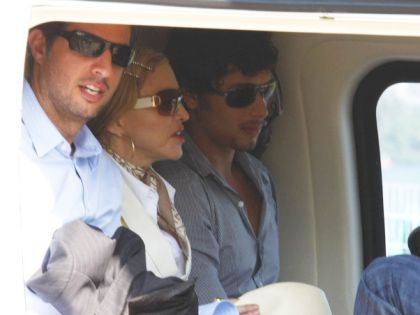 Guy Oseary, Madonna and Jesus Luz