Madonna at a pre-Oscar party at Soho House in LA on March 4, 2010
Madonna à une soirée pré-Oscar à Soho House à LA le 4 mars 2010.

Ministry of Gossip
The gospel on celebrity and pop culture
Madonna, Elton John, Quentin Tarantino and more hit Soho House for a star-packed pre-Oscar party in WeHo
March 5, 2010 | 7:38 am
-- Matt Donnelly
And they call this a soft open?
Soho House held a preview party Thursday night in West Hollywood, receiving an embarrassment of bold names at its newest venue. The members-only club, which has outposts already in London and New York, partnered with Grey Goose to open its doors to Madonna, Elton John, Quentin Tarantino, Natalie Portman, Harvey Weinstein, Jennifer Lopez and Marc Anthony, Kellan Lutz, Rachel Zoe, Josh Hartnett, and Clive Owen.
If only the Academy Awards could bring out better celebs (insert appropriately ironic sound effect here).
The stars gathered in the penthouse of the exclusive Sunset Boulevard property to celebrate Sunday's big show and raise awareness for RADD, aka "the entertainment industry's voice for road safety." The select, wall-to-wall crowd snacked on steak tartare and Champagne in the redesigned space that the club had rented for a week of sneak-peek Oscars parties in 2008.
Maggie Gyllenhaal chatted on the balcony with Topher Grace, while a newly single Ryan Phillippe bobbed and weaved through a crowd that also included Joaquin Phoenix, James Cameron, Emile Hirsch, Ben Silverman, Rosanna Arquette, Matt Dillon and Guy Oseary.
Madge, clad in a silver top and black fur-lined coat, hit it off with "Star Trek" and "Heroes" star Zachary Quinto. The two were so chummy they carried their lovefest from the balcony to a table inside.
Edward Norton and his Judd Apatow-producer gal Shauna Robertson talked to industry types, exchanging smiles with Dustin Hoffman and his wife, Anne Byrne, while Elton and his partner, David Furnish, stuck to their table alongside Jason Bateman and a lavender-and-blond Kelly Osbourne.
Soho House will hold its formal opening Friday night. Oscar parties will be raging all weekend -- can they top the House's hot names? Stay tuned.
Source: Los Angeles Times.

Madonna, Jennifer Lopez, Kelly Osbourne and more glammed up to the max for Grey Goose Oscars party
By Jody Thompson, Mirror.co.uk 5/03/2010
Just 48 hours to go and stars in Hollywood put in a final dress rehearsal last night on the red carpet at the Grey Goose Oscars party last night before the Academy Awards proper this Sunday.
Jennifer Lopez looked gorgeous in gold and other guests who'd scrubbed up well for the Los Angeles bash included Dustin Hoffman, Madonna, Elton John, Carey Mulligan, Simon Cowell's ex Terri Seymour and Kelly Osbourne.
The do was held at the brand new LA outpost of London private members' club Soho House.
Source: Mirror.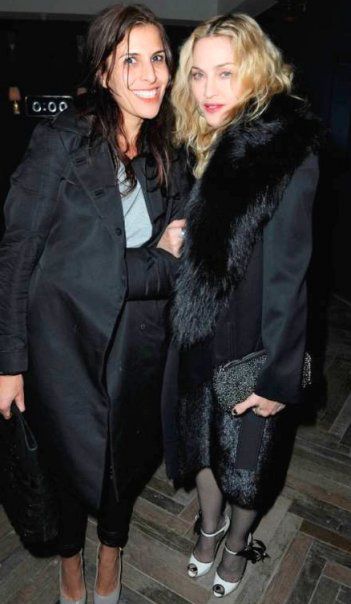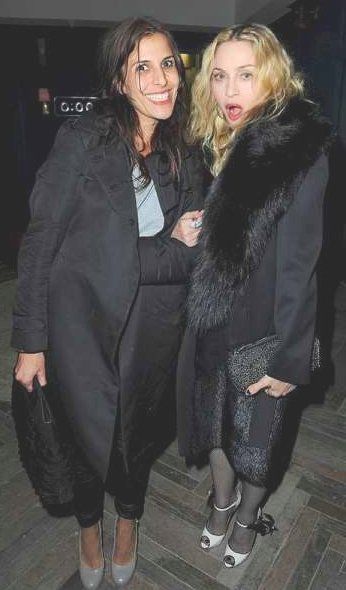 Oscars 2010: Madonna at a pre-Oscars party in LA
Madonna and a friend