Madonna invests $1.5M in trendy drink 'Vita Coco'
Madonna investit 1,5M $ dans la boisson dernier cri 'Vita Coco'.

Cuckoo for Coconuts
Madonna invests $1.5M in trendy drink co.
By JULIE EARLE-LEVINE and JAMES COVERT
Last Updated: 1:50 AM, January 31, 2010
Posted: 12:59 AM, January 31, 2010
Julie Earle-Levine
Madonna has become so nuts for coconut water that she recently invested about $1.5 million in one of the leading makers of the drink, which has taken Hollywood and The Big Apple by storm, The Post has learned.
Guy Oseary, the Material Girl's manager, told On the Money in an exclusive interview last week that the superstar decided to invest after she learned about the product from a September story in The Post.
Oseary is also investing seven figures in the company, New York-based Vita Coco, and has rounded up pals like actors Mathew McConaughey and Demi Moore, and the Red Hot Chili Peppers' Anthony Kiedis, who are making smaller, but "significant investments."
The total investments, estimated to be under $10 million, will amount to a minority stake in Vita Coco, which has been valued at between $120 and $140 million by industry analysts.
Madonna, who Oseary said started drinking coconut water on her world tour last year, doesn't look like she is going to be a passive investor -- she's already lobbing some business ideas at company founder Michael Kirban. For example, she thinks it would be a marketing winner if the company made coconut-water popsicles.
Madonna is so enthusiastic about coconut water -- the clear juice from young, green coconuts, not the brown coconuts that have a milky liquid center -- that she drank fresh coconut juice daily on the overseas leg of the Sticky & Sweet tour. There is also talk that she might make a follow-up investment.
Oseary said he and Madonna were attracted to the financial side of the business because it is vertically integrated -- they own their own factories -- and because they are independent. "The fact that they are saying no to everyone who wants them is pretty cool," he said. "You want to go to the party that no one else is invited to."
As reported in these pages, Vita Coco, which expected to log $40 million in sales this year, turned down multimillion-dollar invest ments from beverage industry giants Coke and Pepsi -- opting to try to make it alone in the highly competitive water wars.
Vita Coco has 60 percent of the market, but competes with two other brands, Zico and ONE.
Kirban, 34, who started the company with pal Ira Liran in 2004, hopes to use the investor cash to expand distribution beyond New York and LA.
Source: NYPOST.

The September story in The Post:
Cuckoo for coconuts
Will spurning investor $$ turn out to be a sweet move?
By JULIE EARLE-LEVINE
Last Updated: 4:30 PM, September 21, 2009
Posted: 1:15 AM, September 20, 2009
Is Michael Kirban crazy -- or is he just crazy smart?
The young and bullish entrepreneur who founded and heads up Vita Coco, a coconut-water beverage company whose signature drink Madonna and other celebrities are nutty about, recently turned down multimillion-dollar investments from beverage giants Coke and Pepsi -- deciding to try to make it alone in the highly competitive water wars.
And to make matters potentially worse, a spurned Coke got up from the negotiating table and walked over to Vita Coco rival Zico and successfully worked out a $15 million investment in the fast-growing coconut-water sector.
Zico can now rely on the massive marketing and packaging muscle of Coke -- not to mention its weighty distribution chain.
If Kirban, 34, who started Vita Coco five years ago at the ripe old age of 29, is nervous about going up against Coke, he is not showing it.
"Am I worried?" Kirban said. "Not really. The big players are advertising and marketing juggernauts, but they're not organic brand builders. We connect with consumers one-on-one, and with merchants one-on-one, and this is what's created unbreakable consumer and retailer brand loyalty."
While coconut water has yet to appear on the radar screens of most New Yorkers, its fast-growing sales, low-calorie, mineral-rich composition and potential appeal to the sports-drink, energy-drink and bottled-water crowds is attracting the attention of drink-sector giants.
Everyone, Kirban included, hopes coconut water -- which is clear and comes from young, green coconuts, not the brown coconuts in stores that have a milky liquid center -- can grow to be the next super-hot $1 billion niche beverage.
It has a ways to go, of course -- last year, the US market was pegged at just $30 million -- but with customers like Russell Simmons, Gisele Bundchen, Teri Hatcher and Audrina Partridge sipping away, more workaday customers are sure to follow.
At least that's the plan -- and what is causing Coke and Pepsi to open their wallets.
Now the niche market is taking off. New Yorkers love coconut water, which is naturally packed with electrolytes, minerals, vitamins, antioxidants and amino acids. The company's sales have skyrocketed to $20 million a year.
According to industry sources, Vita Coco, based in Union Square, had several meetings this summer with both Coke and Pepsi, but Kirban said no because neither offered the "right deal." Subsequently, Coke made a $15 million investment in Zico. Meanwhile, Pepsi bought Amacoco, a Brazilian brand.
Some might ask, when a company like Coke or Pepsi comes a-courting, isn't it wise to take the money or risk being squashed?
Gerry Khermouch, editor at Beverage Business Insights, thinks Kirban made the right move.
"All of these brands, like Snapple, Vita minwater, all grew to be quite large scale, none was controlled by Coke or Pepsi." But he said Coke did its best to smother them in the cradle. "Fortunately, the consumer rules if they really like a product."
It's not always wise for a major brand to come in early, he said, citing New York coffee brand Planet Java, which Coke bought and the brand was gone in a year and a half. Mad River, another Coke purchase, also disappeared.
In addition, Coke paid $3.2 billion for Vitaminwater to fill a gap in its non-carbonated drinks portfolio, but Vitaminwater's growth has slowed significantly.
Retailers are also big fans of the growing coconut-water niche.
Ian Parlaski, the head buyer for the city's five Fairways, buys thousands of cases of coconut water a year -- both Vita Coco and Zico -- and said, "Vita Coco is a very outgoing, type-A-personality kind of drink for people who know what is good for them."
"Do you know how many bananas I'd have to eat to get that much potassium?" said hip-hop icon Simmons. "It's so good for you. We don't sit around smoking joints, we drink coconut water."
Source: NYPOST.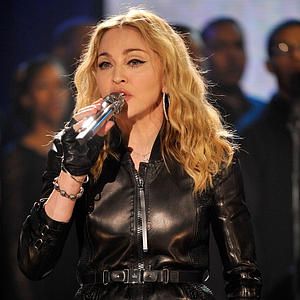 Madonna
Photo: WireImage.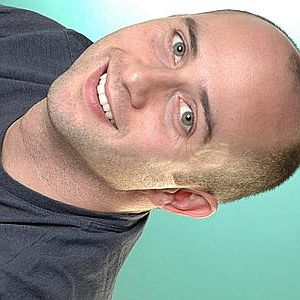 Michael Kirban
The founder of Vita Coco, Michael Kirban, recently turned down a multimillion-dollar investment by Coke - which then purchased a stake in Kirban's rival, Zico. The executive hopes his decision doesn't come back to haunt him.