Blonde ambition: Katie Waissel with Madonna's 'Papa don't preach' look
Blonde ambition: Katie Waissel avec le look de 'Papa don't preach' de Madonna.

Blonde ambition: Katie Waissel gets the chop to impersonate Madonna with 80s hairdo
By Daily Mail Reporter
Last updated at 11:34 AM on 5th May 2011
Katie Waissel is renowned for changing her look but her latest Madonna-inspired revamp left her barely recognisable.
The X Factor star looked like she'd stepped out of a time machine that had taken her back to 1986, when Madonna released her third album True Blue.
Before unveiling her new hairstyle yesterday, Waissel wrote on her Twitter page: 'Just looking at pics of Madonna from the 80s and she really truly is beyond AMAZING!!!!'
She then headed to Hob hairdresers in Camden to get the chop and tweeted: 'Can't wait to sort out me barnet @hobsalons I'm on the way!!
'The extensions have gone let's get out the colour box and scissors bebe.'
Katie showed off her new hairstyle while wearing an off-the-shoulder grey jumper, baggy jeans, red heels and retro shades.
But despite the 24-year-old impersonating one of the most successful recording artists of all time, unfortunately her music career hasn't quite followed the same path.
Source: Mail Online.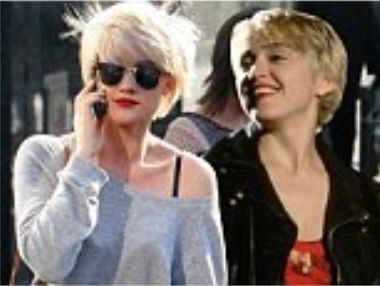 Katie Waissel and Madonna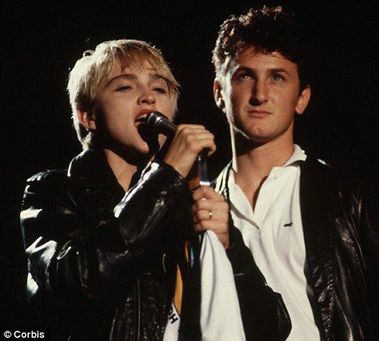 Blonde ambition: Katie was inspired by Madonna in 1986, when she sported this crop alongside her ex Sean Penn at an Amnesty International concert in LA.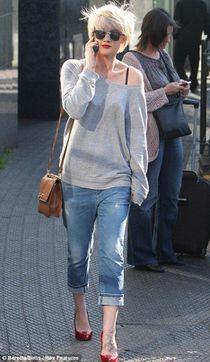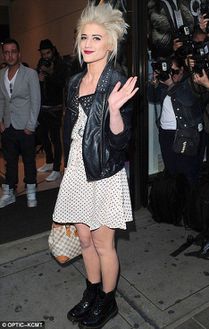 Before the chop: Katie was wearing longer hair extensions last month before she had her Madonna-do created.