Madonna, fan de 'Glee'.

'Glee' fan Madge
POST STAFF WRITER
Last Updated: 12:40 AM, April 17, 2010
Posted: 12:40 AM, April 17, 2010
Add Madonna to the growing list of "Glee" fans.
The Material Girl says this Tuesday's episode, entitled "Power of Madonna," is "brilliant on every level."
Madonna and daughter Lourdes watched a sneak peek of the episode, in which the McKinley High Glee Club puts its own spin on a few of Madonna's classic songs including "Vogue" and "Express Yourself."
"The dialogue and entire script was genius," Madonna tells Usmagazine.com. "I completely appreciated the layers of irony, especially when all those macho boys sang 'What It Feels Like For A Girl.'
"I also loved the fantastic . . . messages about the boys being respectful to girls."
Source: NYPOST.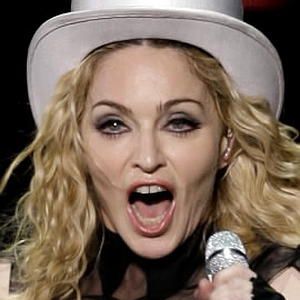 Madonna says Tuesday's "Glee" episode is "brilliant."