Lady Gaga goes for the Madonna look
Lady Gaga opte pour le look Madonna.


By 3am 31/05/2010
Note to Lady Gaga - Madonna called.
She wants her look back.
We did a double take when we saw the pop babe, 24 stepping out of a London recording studio looking like Madge in her 80s Express Yourself heyday.
Shame Gaga couldn't find a monocle. Still she stamped her personality on the look... with some retro John Lennon sunshades.
Source: Mirror.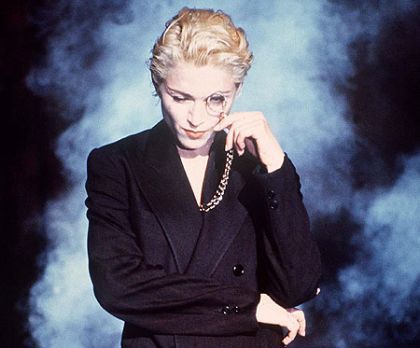 Madonna in "Express Yourself" video